Watch Marc Maron Go "Off the Marc" About Episode 6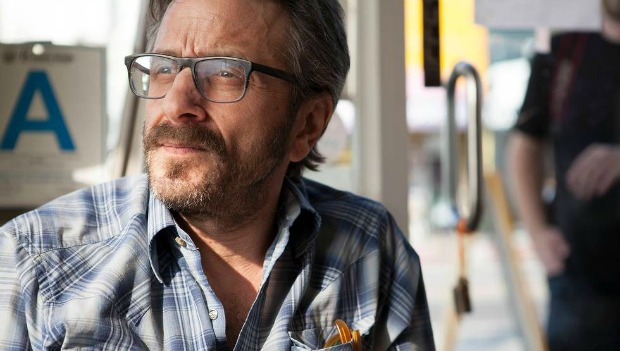 Posted by Melissa Locker on
On last Friday's episode of "Maron," we saw Marc facing down a barista who came across as equal parts snotty and snobby as he confronted Marc about respecting the art of espresso. "I'm just trying to get it into my body as quickly and efficiently as possible so life feels like it's worth living for two hours," Marc glared at the barista. "Flavor is secondary to the buzz. Don't you get it? You're just a drug dealer." Marc dealt with a lot of his food-related issues during the last episode of "Maron," when he started sponsoring Manny (Danny Trejo) an ex-con with some food-related problems of his own. As the two make their way through Los Angeles, they face down ice cream cones and jelly donuts and a few toughs, all while talking about their issues.
So how much of the episode was based on Marc's real life? Watch "Off the Marc" episode 6 to find out. Watch now and tune in for a new episode of "Maron" on Friday at 10/9c:
video player loading
.
.
.
Want the latest news on "Maron"? Like the show on Facebook and follow us on Twitter@MaronIFC
"Maron" airs on IFC on Fridays at 10/9c