What to watch on IFC tonight: The new episode of "Maron," of course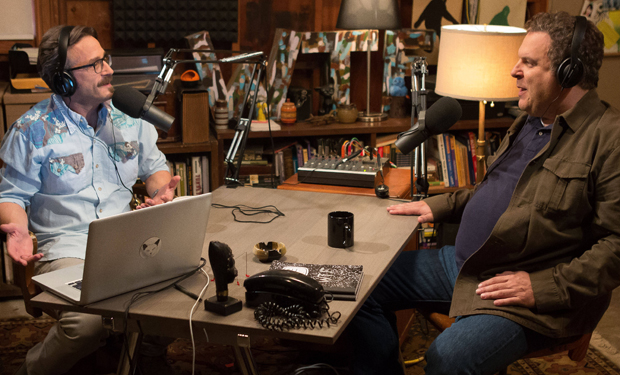 Posted by Melissa Locker on
Tonight at 10/9c there's an all new episode of "Maron." On the show's debut episode, Marc and podcast guest turned erstwhile sidekick Dave Foley tracked down an internet troll and walked straight into his Dungeons & Dragons game. Last week, Marc faced down questions about his masculinity from Denis Leary and handled getting a dead opossum out from under his house with the help of his new assistant, Kyle (Josh Brener). This week, Marc's faces his biggest hurdle yet: His dad. Marc's estranged dad, Larry (Judd Hirsch) shows up in an RV at Marc's house with yet another foolproof scheme to get rich quick. Marc and Larry air their grievances towards each other and a power struggle ensues. Additional guest stars: Andy Kindler, Pete Holmes and Jeff Garlin.
Watch Jeff Garlin meet Marc's dad in this sneak peek now, watch our "Arrested Development" marathon starting at 8/7c and tune in at 10/9c for a new episode of "Maron"
video player loading
.
.
.
Want the latest news on "Maron"? Like the show on Facebook and follow us on Twitter@MaronIFC
"Maron" airs on IFC on Fridays at 10/9c