Watch Marc Maron shop for a dead animal grabber thingie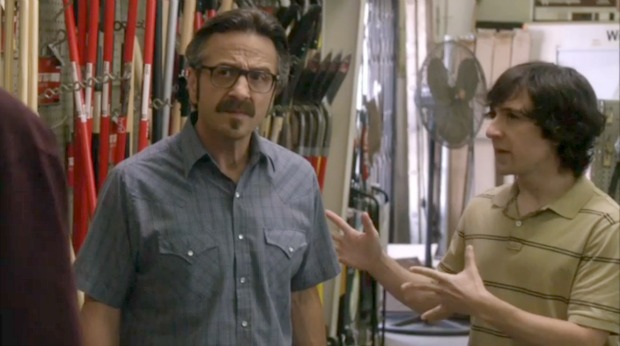 Posted by Melissa Locker on
Sometimes you're the man for the job, and sometimes you're not. And then some other times Dennis Leary peer pressures you into pretending that you're the man for the job, when you are really really not. That's what happened on last week's episode of "Maron" where Dennis shamed Marc Maron into pretending that he could handle getting a dead opossum out from under his house. (Miss the episode? You can watch it here.) Luckily, for those awkward times when you're forced into an unsavory task, like scooping up a dead animal, there are hardware stores and helpful hardware clerks to guide you. Also handy to have? An eager assistant ready and willing if not especially able to help get you through the chore.
Watch this clip from last week and tune in for a brand new episode of "Maron" on Friday at 10/9c:
video player loading
.
.
.
Want the latest news on "Maron"? Like the show on Facebook and follow us on Twitter@MaronIFC
"Maron" airs on IFC on Fridays at 10/9c