Watch Marc Maron in "Off the Marc" episode 3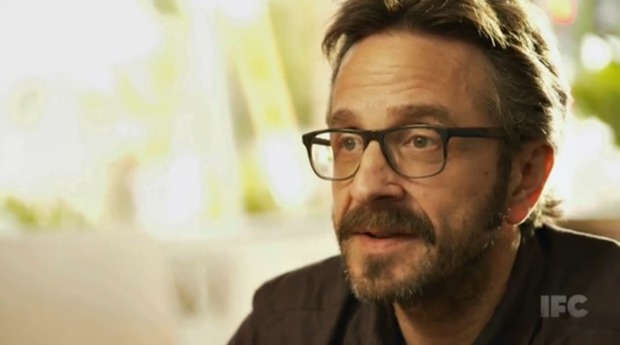 Posted by Melissa Locker on
On last week's episode of "Maron," we met Marc Maron's dad Larry who is played by television legend Judd Hirsch. Larry is a piece of work. He lives in an RV fueled on harebrained ideas and get-rich-quick schemes. Larry more or less annexed his RV as part of Marc's home, with little more than an offhand, "Ay, remember me?" Marc slops back a deadpan, "Hey dad." When we first meet Larry, he bursts into Marc's looking for his newly mailed driver's license. "They better not have put me down as an organ donor, because I'm takin' this shit with me," he grouses as Marc tries to avoid actively rolling his eyes even though it's clear that he's fed up with his father — an unmedicated bipolar sufferer and wild schemer.
So how much is Larry like Barry, Marc's real dad? Find out in this episode of "Off the Marc," where Marc shares his inspiration behind episode 3, including dealing with his father and entertaining his crazy ideas. Watch now and tune in on Friday for a new episode of "Maron" with guest star Ileana Douglas at 10/9c:
video player loading
.
.
.
Want the latest news on "Maron"? Like the show on Facebook and follow us on Twitter@MaronIFC
"Maron" airs on IFC on Fridays at 10/9c