Watch Marc Maron face down his toughest critic, this Friday at 10/9c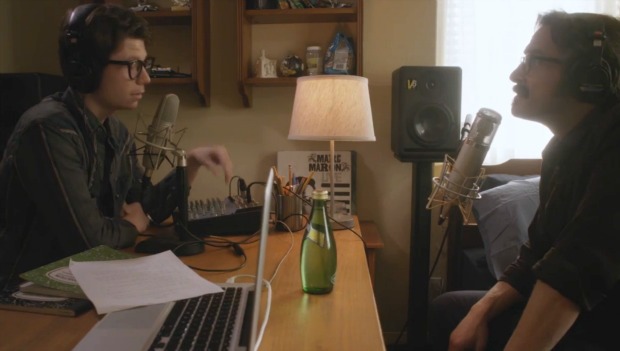 Posted by Melissa Locker on
After last week's dominatrix dating disaster, this week on "Maron," Marc decides to change tactic. Since younger women aren't working out, he decides to try dating someone who is actually age-appropriate. Enter Alexa (Gina Gershon), who is smart and sexy (because she's played by Gina Gershon, so yeah, she is). Things start out swimmingly enough, but they soon hit a rough patch when her teenage son invites Marc to be a guest on his podcast. Marc agrees, because he wants to make a good impression on Alexa and because he wants to encourage a kid who shares his interests. While Marc and the kid should get along great, with their stark views on life and willingness to overshare, sometimes when two people are too much alike, passive aggressive explosions happen. Thus, when Marc steps into the kid's bedroom studio to be interviewed for the show, he gets a taste of his own medicine and he's not quite sure that he likes it.
Watch this sneak peek clip now and be sure to tune in for the full episode of "Maron" on Friday at 10/9c:
video player loading
.
.
.
Want the latest news on "Maron"? Like the show on Facebook and follow us on Twitter@MaronIFC
"Maron" airs on IFC on Fridays at 10/9c