Watch Jeff Garlin meet Marc Maron's dad in a clip from "Maron," airing tonight at 10/9c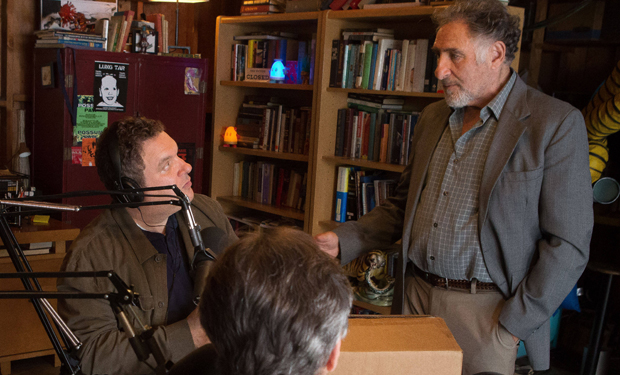 Posted by Melissa Locker on
Right now you can watch a clip from this week's episode of "Maron," before it airs tonight at 10/9c. In the clip, Marc is suffering from something many of us suffer from: Embarrassing Dad Syndrome. Marc's dad, Larry – played by the incomparable Judd Hirsch – mortifies Marc by barging into the garage during his podcast interview with actor and comedian Jeff Garlin. While no one thinks your dad is as embarrassing as you do, Marc is horrified that the man shilling vitamins and dubbing himself a "maverick" in the vitamin sales world is his father. Jeff doesn't seem to mind listening to the hair brained get rich quick scheme, though, but Marc just wants his dad gone so he can go back to podcasting in peace.
Watch the clip now and tune in for the full episode on tonight at 10/9c:
video player loading
.
.
.
Want the latest news on "Maron"? Like the show on Facebook and follow us on Twitter@MaronIFC
"Maron" airs on IFC on Fridays at 10/9c