Watch Illeana Douglas and Marc Maron on "Maron," airing tonight at 10/9c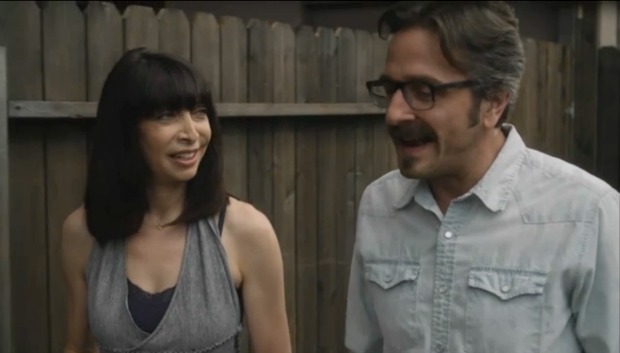 Posted by Melissa Locker on
So far on "Maron" we've met Marc Maron's wheeling-dealing dad (played by Judd Hirsch) and his boundary crossing mom (played by Sally Kellerman) and with those two as parents it's easy to understand some of Marc's relationship issues. When you tune in this Friday at 10/9c for a new episode of "Maron," Marc's podcast guest and friend, Illeana Douglas, breaks it to Marc that his ex-­wife is having a baby. Marc being Marc, this information sets him into a downward spiral, but Illeana is there to help. She sets him up on a blind date with a nice girl, but, of course, he falls for a raunchy dominatrix instead.
Watch as Ileana tries to convince Marc to put more effort into his dating life and then tune in for a new episode of "Maron" on Friday at 10/9c:
video player loading
.
.
.
Want the latest news on "Maron"? Like the show on Facebook and follow us on Twitter@MaronIFC
"Maron" airs on IFC on Fridays at 10/9c