Marc Maron goes Off the Marc in this behind-the-scene look at "Maron"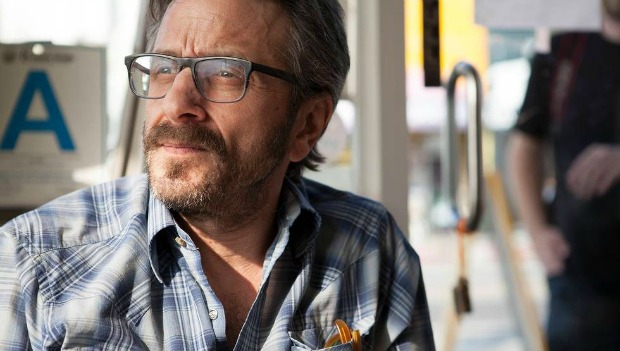 Posted by Melissa Locker on
As you undoubtedly know, "Maron" is based on Marc Maron's life and WTF podcast, and each half-hour episode chronicles Marc's day-to-day struggle to maintain relationships out in the world and away from his podcast audience and his beloved trio of cats. Last Friday we watched as Marc torpedoed his date with a nice, funny, beautiful woman that Marc's friend Ileana Douglas set him up with. In the show, Marc ended up with a charming dominatrix played by Maribeth Monroe, who you probably recognized from "Workaholics." So was that episode something that played out in Marc's real life? Did Marc really date a dominatrix? Maybe! Find out in this episode of "Off the Marc," where Marc shares his inspiration behind the episode.
Watch episode four of "Off the Marc" now and then tune in on Friday at 10/9c for a new episode of "Maron":
video player loading
.
.
.
Want the latest news on "Maron"? Like the show on Facebook and follow us on Twitter@MaronIFC
"Maron" airs on IFC on Fridays at 10/9c