Watch "Cheat Day," the new trailer for "Maron"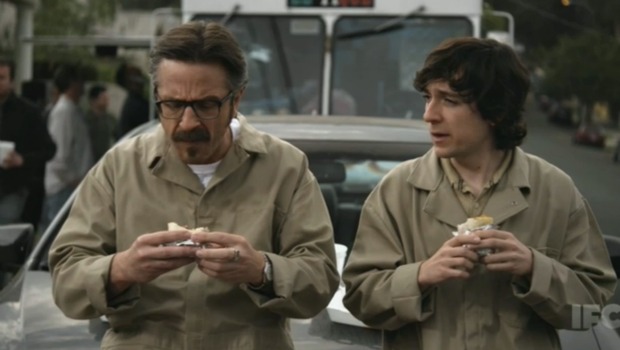 Posted by Melissa Locker on
Marc Maron is pretty open about the fact that he has a lot of issues. He was an angry, drunk, self involved, twice divorced, compulsive mess for most of his adult life, but with the popularity of the podcast he does in his garage and a life of sobriety, his life and career are turning around. Now those issues give him a lot to talk about on his WTF podcast. Because while Marc has a lot of issues, sharing his thoughts, opinions and feelings definitely isn't one of them. That's why guests on WTF feel so comfortable opening up to share their thoughts, opinions and feelings too. Did you hear the episode of WTF where he made Louis CK cry? On his new show, the aptly titled "Maron," which premieres Friday, May 3 at 10 pm ET/PT on IFC, Marc shares even more about himself and while the show isn't entirely autobiographical, it is definitely ripped from the headlines of Marc's life.
Watch this new trailer called "Cheat Day" and if you don't know what a cheat day is
video player loading
.
.
.
Want the latest news from IFC? Like us on Facebook and follow us on Twitter@IFC
"Maron" premieres on IFC on Friday May 3 at 10/9c