Watch Marc Maron and Dave Foley track down an internet troll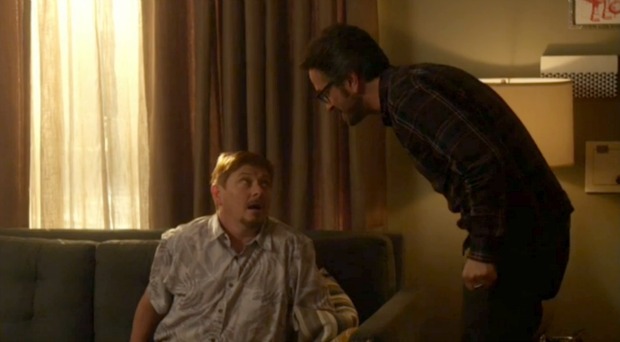 Posted by Melissa Locker on
Internet trolls are The Worst. In this sneak peek clip from the first episode of "Maron," which premieres Friday May 3rd at 10/9c, Marc Maron becomes every blogger, Twitter user and podcaster's hero by using the power of the internet for good and tracking down a particularly noxious internet troll who has been tormenting and heckling Marc on Twitter. Once he has the troll's real name and location, Marc wants to set out on a mission to find the guy and confront him, but he needs backup. Luckily, since he runs his WTF podcast out of his garage, he usually has someone lying around on the couch who will accompany him on a mission. For example Kids in the Hall's Dave Foley, who will work for food.
Watch as Marc convinces Dave Foley to help him track down and confront the internet troll that's been harassing him. Be sure to tune in for the premiere on Friday, May 3 at 10/9c:
video player loading
.
.
.
Want the latest news on "Maron"? Like the show on Facebook and follow us on Twitter@IFC
"Maron" premieres on IFC on Friday, May 3 at 10/9c