Watch a sneak peek at the first episode of "Maron"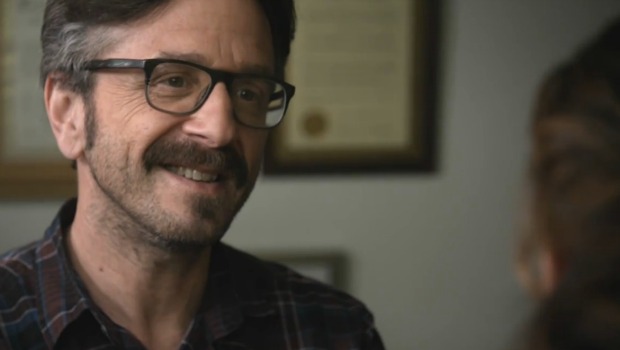 Posted by Melissa Locker on
Comedian and podcaster Marc Maron's new scripted comedy series,"Maron," premieres Friday, May 3 at 10pm ET/PT on IFC. But just because the show doesn't premiere until May doesn't mean you can't take a sneak peek now.
As you undoubtedly know, "Maron" is based on Marc's life and WTF podcast, and each half-hour episode chronicles Marc's day-to-day struggle to maintain relationships out in the world and away from his podcast audience and his beloved trio of cats. In this sneak peek we see Marc, well, struggling. Why is he struggling? Because Marc Maron has issues. He knows it, we know it, fans of his WTF podcast know it. But things in Marc's life are going pretty well lately because he's been talking to a doctor and really opening up and learning to share. It's good for his mental health, plus he might finally find out why his cat is barfing.
Watch as Marc opens up in a new trailer for "Maron" and tune in for the premiere on Friday, May 3 at 10/9c:
video player loading
.
.
.
Want the latest news from IFC? Like us on Facebook and follow us on Twitter@IFC
"Maron" premieres on IFC on Friday, May 3rd at 10/9c