Jason Alexander: From Malcolm in the Middle to a Nickleback video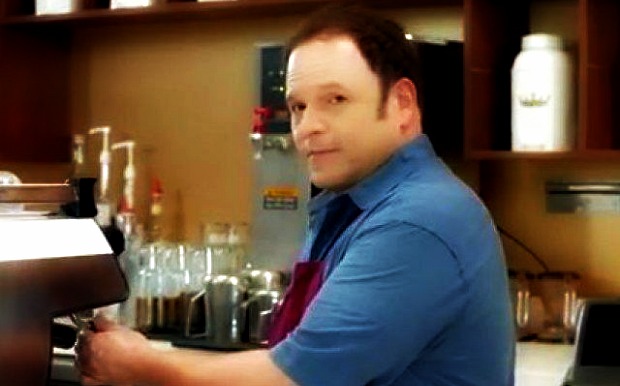 Posted by Melissa Locker on
Guess what comedy fans: Seinfeld's Jason Alexander is guest starring on tonight's episode of Malcolm in the Middle. He plays a genius chess-playing bum that Malcolm meets in the park. Soon enough Malcolm starts to fear that he's not just playing a homeless chess genius, but is actually being visited by the Ghost of Malcolm Future, a haunting reminder of who Malcolm could be in 30 years or so if he doesn't work on his social skills, stat. The episode "Future Malcolm" airs tonight at 6 p.m. ET as part of our nightly Malcolm in the Middle block of back-to-back episodes.
It's good timing for this episode to air, because after having been out of the spotlight for awhile, Alexander is suddenly everywhere. And by everywhere we mean in Nickelback's video for their new single, "Trying Not To Love You." If you hate Nickelback, you're not alone. That doesn't mean you shouldn't take a minute to watch their incredibly strange video starring Alexander as a barista so dedicated to his craft that he would almost fit in on Portlandia. The video is so beyond bizarre that it works if by "works" you mean making you wonder whether Nickelback has been an intense performance art project all along. Watch the video and judge for yourself:
Want the latest news from IFC? Like us on Facebook and follow us on Twitter @ifctv.
Back-to-back episodes of Malcolm in the Middle air tonight from 6 – 8 p.m. ET