5 Controversial Documentaries That Blurred the Line Between Fact and Fiction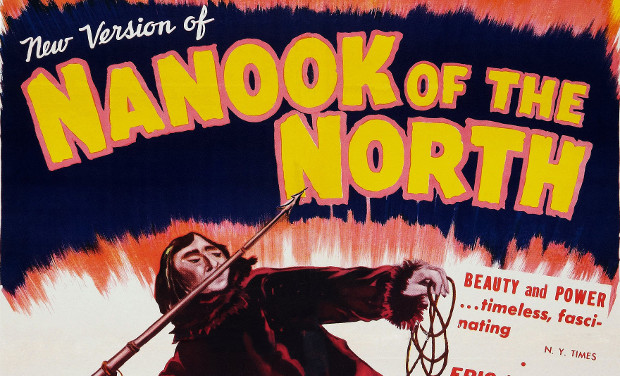 Posted by K Thor Jensen on
When we sit down to watch a documentary film, we enter into a social contract with the moviemakers: what they're about to show us is true, to the best of their abilities. But movies and the truth have a very wobbly relationship, and when it comes to a good story things are likely to get embellished.
While some documentarians are strict with their commitment to truth, others cut corners to produce the tale they want to tell. Before you watch Thursday's all-new Documentary Now!, check out five documentaries that played fast and loose with the facts and got busted doing it.
5. Winged Migration
This gorgeous nature documentary, directed by Jacques Cluzaud, Michel Debats and Jacques Perrin, purported to show the incredible feats performed by birds as they navigated the globe. Filmed on seven continents over four years with airborne cameras, it's an incredible technical feat. Unfortunately, the narrative the French filmmakers weave with their footage is a bit misleading.
You see, you're not actually watching wild birds migrate when you watch Winged Migration. A solid chunk of that aerial footage is of tame birds raised from birth by the directors around cameras and other film equipment so they would act "naturally" around it.
---
4. Roger & Me
Michael Moore is a polarizing figure in the world of documentaries, bringing his personal politics into everything he shoots. But his first feature, 1989's Roger & Me, was his most personal. Examining the effects of General Motors abandoning the manufacturing town of Flint, Michigan, it painted a dismal picture of big business acting at the expense of the people it employs.
Still, critics quibbled with the way Moore depicted GM's actions in Flint. News reports were edited to imply that GM had abandoned the town, but they continued producing cars and parts there decades after Roger & Me was filmed. One of the interviewees, attorney Larry Stecco, even successfully sued Moore and Warner Brothers for depicting him in a false light as a moneyed snob when he was actually a tireless advocate for Flint's underclass.
---
3. Searching For Sugar Man
The story in Mark Bendjelloul's 2012 documentary is such a good one — a little-known Detroit singer-songwriter is rediscovered after half a century and finds out that he was a pop culture icon in South Africa — that it's almost a shame to debunk it here. In the flick, Sixto Rodriguez is portrayed as having disappeared after the release of his second album in 1971 and eventually found living in obscurity in Detroit.
That's not actually what happened, though. Rodriguez went on to tour internationally in the late 1970s and 1980s, most notably very well-received gigs in Australia. The film spends lots of time wondering if he died and recounting urban legends about his demise, but it's plainly obvious that he was still around, with well-publicized gigs in Australia in 2007 and 2010. (He even had a song in the 2006 Heath Ledger film Candy.) But the film's look at Sixto's popularity in Africa and his sudden career resurgence is fascinating.
---
2. White Wilderness
One of the most notorious nature documentaries of all time, Disney's 1958 White Wilderness purported to be a first-of-its-kind look at the animal life of Canada's rugged north country. The movie was a huge hit and even took home an Academy Award for Best Documentary Feature. Unfortunately, one of the movie's most notorious scene was revealed to be completely fabricated.
In the film, we see a huge group of lemmings, cute brown rodent-like animals, supposedly attempting to migrate by jumping off of a cliff into the Arctic Ocean to their watery deaths. Only one problem: the critters are plunging into the Bow River near Calgary, and they're not jumping — they're being pushed by a rotating platform created by the film crew. A 1982 CBS News investigation uncovered the truth, and revealed that several other scenes in the movie were filmed in a studio.
---
1. Nanook Of The North
One of the most well-known documentaries of all time, Robert Flaherty's 1922 ethnography took viewers up to northern Quebec to experience the life of a fur trader named Nanook and his family in the inhospitable frozen wastes. The film was a tremendous success and it inspired a wave of imitators.
Only one problem: Flaherty staged a whole bunch of it. Nanook wasn't named Nanook but actually Allakariallak, the woman claimed to be his wife wasn't, and by the time it was filmed the Inuit had moved past spear hunting and began using guns. Several scenes, including one where Nanook is perplexed by a phonograph record and bites it, were completely scripted.
Check out a clip from Documentary Now!'s take on Nanook of the North below. 
video player loading
.
.
.