Go Behind the Scenes of Kunuk Uncovered With Documentary Now!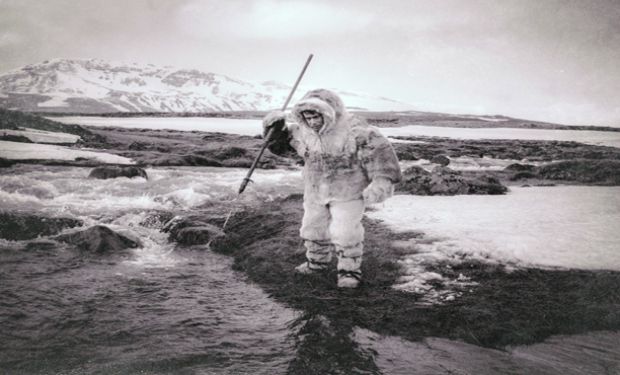 Posted by Melissa Locker on
Last night's brand new episode of Documentary Now! was a behind-the-scenes look at the making of the seminal film Kunuk Uncovered. In the 1920s, "Eskimo fever" had swept the nation and noted film director William H. Sebastian (John Slattery) headed North with only his cameraman Barnabas and a dream to capture the Inuits in their native setting.
While Sebastian was after realism no matter how harsh, he got much, much more (especially after dark in the igloos, if you know what we mean) than he bargained for. When Sebastian eventually had to flee the village, his cameraman stayed behind to complete the film and the leading man, Pipilok, took over as director. The power went to his head immediately as evidenced by this clip where he loses it on his leading lady.
Check out a scene from the "Kunuk Uncovered" episode of Documentary Now!.
video player loading
.
.
.