Missed the Documentary Now! Premiere? We're Here to Help!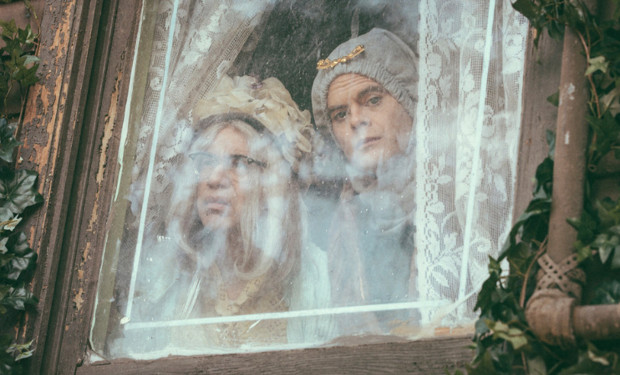 Posted by Derrick Rossignol on
Documentary Now! made its television debut last night with the "Sandy Passage" episode, and folks are buzzing about the new show from Bill Hader, Fred Armisen, Seth Meyers and Rhys Thomas. Famous funny people like Amy Schumer, Colin Jost and John Mulaney shared their praise on Twitter, and critics also fell in love.
Entertainment Weekly's Jeff Jensen wrote in his review of the debut episode,
"Documentary Now! […] makes heady comedy out of important, timeless aesthetic and critical concerns that are becoming increasingly important and relevant to today's media-saturated, media-savvy consumer, like the relationship between subject and camera, reality and "reality," and (the horror! the horror!) the audience takeover of art-making and journalism."
The Hollywood Reporter called it "movie nerd magic," while the AV Club said that Bill Hader "acts his pants off."
We're flattered, everybody. Among all the adulation, there is good news for those who missed out on seeing Fred Armisen cooking corn in bed: the premiere episode will be re-airing on IFC on the following dates and times, including primetime slots on Aug. 23rd and 30th (all times EST).
Aug. 22 at 12:30 PM
Aug. 23 at 11:00 PM
Aug. 23 at 05:30 AM
Aug. 26 at 01:00 PM
Aug. 27 at 04:30 PM
Aug. 28 at 05:00 AM
Aug. 29 at 11:45 AM
Aug. 30 at 11:30 PM
You can also catch the show on demand and in the meantime, be sure to check out Bill Hader's patriotic dance below.
[brightcove video="4432047402001″ og="false"/]