Bill Hader Told a Crazy Story About Losing Vanessa Bayer While Stoned In Amsterdam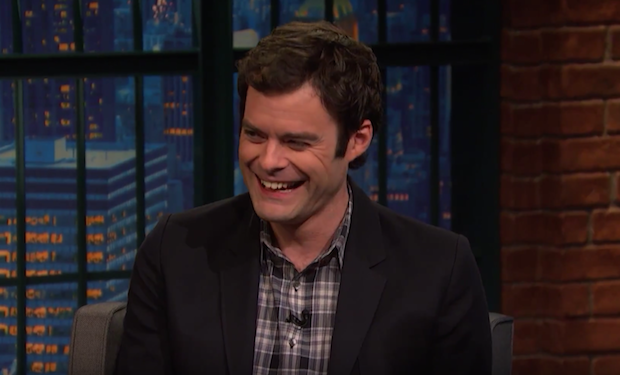 Posted by Derrick Rossignol on
Documentary Now! star Bill Hader was on Late Night with Seth Meyers last night to perform a song with Fred Armisen as the Blue Jean Committee and also share a wild story about the time he spent in Amsterdam with the cast of his summer hit Trainwreck.
Bill and the cast of Trainwreck — including Amy Schumer, Judd Apatow and Sound Advice's Vanessa Bayer — visited Amsterdam, where they partook in the local herb and explored the famed Red Light District. That's all good fun, but the bad news is that he somehow lost Vanessa while dancing with Mary Jane.
Poor Vanessa's fate was unclear until she showed up in the 8G studio, luggage in hand, still baked and with a bone to pick with Hader. The good news is that she was saved by a lady named Tulip, who didn't have a lot of clothes, but did have a lot of heart.
Check out Bill's crazy story below. And remember — when in Amsterdam, always use the buddy system.