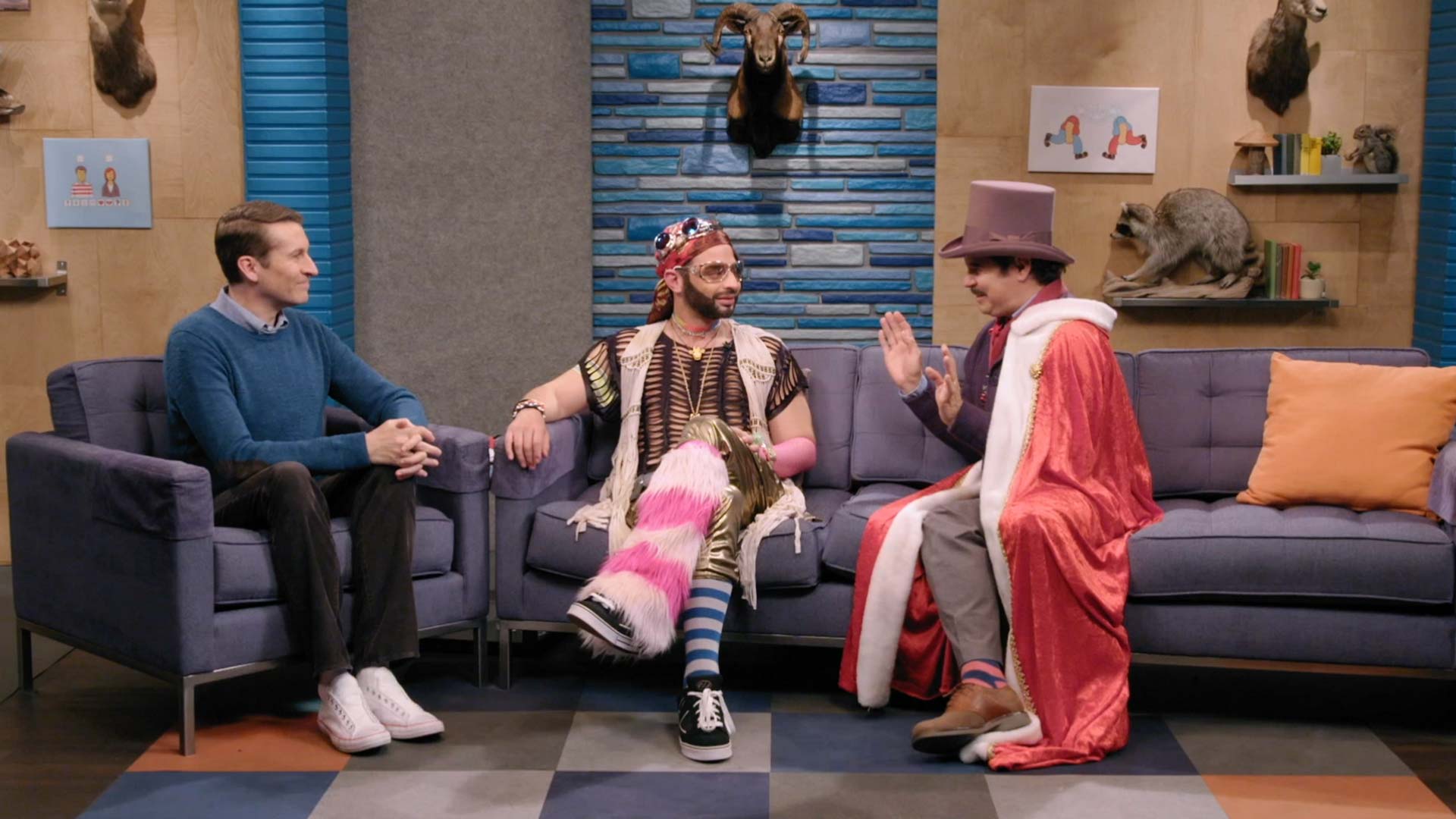 video player loading
.
.
.
S5, Ep 20
Comedy Bang! Bang!
Lord Andrew Lloyd Webber Wears A Purple Top Hat & Fabrice Fabrice Wears One Pink Fur Leg Warmer
Scott receives some disturbing news that may mean the end of Comedy Bang! Bang! forever. But before the end, old chums Lord Andrew Lloyd Webber and Fabrice Fabrice stop by to wish the gang goodbye.