5 Brilliant Spoofs From Comedy Bang! Bang!
Celebrate the 100th episode of Comedy Bang! Bang this Friday starting at 11P on IFC.
Posted by Brian Steele on
From overly scripted reality shows to full-blown musicals, CB!B! has taken a stab at just about everything you love and hate from pop culture over the years. To get you ready for the 100th episode, here are a few of our favorite takedowns. What will Scott Aukerman and "Weird Al" spoof this week? Better tune in to back-to-back episodes Friday starting at 11P to find out.
5. The Walking Dead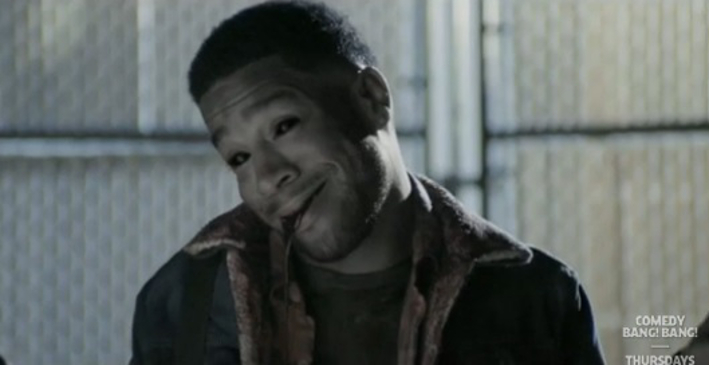 Judging by the ratings, everyone loves The Walking Dead, but that doesn't mean it can't get a bit repetitive at times. It seems like every episode the crew goes out on some scavenging mission, only to see a character we can't even remember the name of become zombie, er, "Walker" food. CB!B! honed in on the ridiculousness of this, highlighting how intensely the death of each character is handled before we quickly move on and forget they were ever on the show. Hey, at least in this sketch it's the black guy who survives for once.
---
4. CSI: Miami and Basically Every Cop Procedural
Ever notice how the title of every cop show on TV describes the protagonist's specialty? (The Mentalist, anyone?) CB!B! came up with their own procedural in the form of Dane Looker, a faux network drama about a Danish cop who's happens to be the best of the best at looking for missing people. Also, he's quite the looker. There's just one problem: While he's trying to solve his cases, everyone asks what the deal is with his name. Did he get into this line of work because of his last name? Did he change his name when he took the job? And what's with all those catchphrases? "Looks can be deceiving." "Look… what the cat dragged in." Looks like someone is a little obsessed with his own name.
---
3. Temptations Musical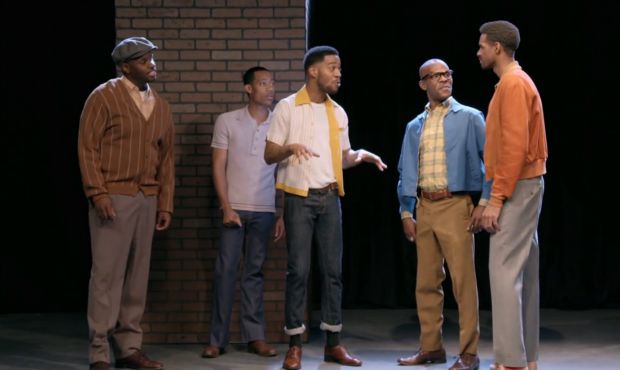 Kid Cudi proved he has the chops to make it on the Great White Way in Ain't Too Proud to Beg, the Temptations musical that somehow didn't take home a boatload of Tonys.
---
2. Phantom of the Opera
Lord Andrew Lloyd Webber (Paul F. Tompkins) is a regular presence on CB!B!, and he honored the show with a special musical extravaganza in season two. When the Phantom of the Studio (Thomas Lennon) kidnaps guest Casey Wilson, Scott springs into action (and song) in this spot-on parody of musical theater excess.
---
1. The Rocky Horror Picture Show
CBB's Season 4 Halloween episode was one big excuse to slip through a time warp and send up everyone's favorite cult hit, The Rocky Horror Picture Show. The episode starts off on a familiar note: A straight-laced couple has a breakdown on a rainy night, and goes in search of help. What they find will horrify and delight them. With show-stopping musical numbers  and a pitch perfect recreation of the movie that is more celebration than send-up, this is a must watch for fans of CB!B! and Rocky Horror. We won't be getting the image of Scott channeling Tim Curry out of our heads anytime soon.