10 Aubrey Plaza Quotes That Prove She's the Queen of Shade
Aubrey Plaza brings the snark to Comedy Bang! Bang! tonight starting at 11P on IFC.
Posted by Brian Steele on
Scott Aukerman better be careful. Comedy darling Aubrey Plaza is set to swing by Comedy Bang! Bang! tonight at 11:30P, and she's quick with the insults. With one look, or sarcastic remark, she can cut you down to size better than anyone in Hollywood. To get Scott (and us) ready for Aubrey's cutting bon mots, we thought we'd take a look back at a few choice quotes that prove she's the new queen of throwing shade.
10. Don't Come To Her For Dating Advice.

CBS Films
---
9. Or Let Her Plan Your Party.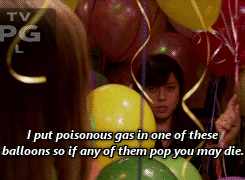 ---
8. Even Awards Shows Earn Her Wrath.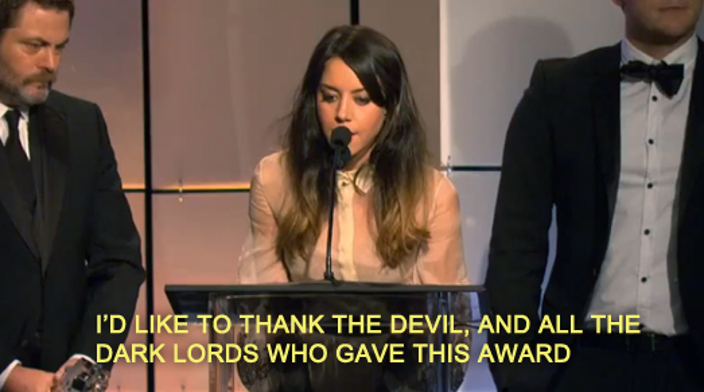 Broadcast Film Critics Association
---
7. She Knows What She Wants.

NBC
---
6. She Calls It Like She Sees It.

NBC
---
5. But She Knows How To Have Fun.

NBC
---
4. Just Don't Get All Sappy On Her.

NBC
---
3. She Thinks Honesty Is The Best Policy.

NBC
---
2. She's Great On A Job Interview.

NBC
---
1. She Just Has A Way With Words.

NBC