The Almighty Bob Odenkirk Stops By Comedy Bang! Bang! to Save Scott's Soul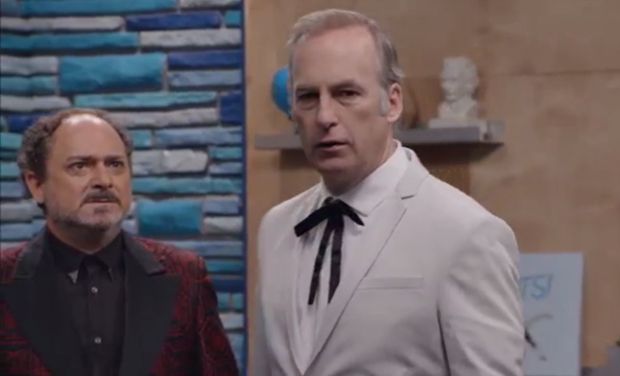 Posted by Melissa Locker on
Comedy Bang! Bang! gets Biblical this week when host Scott Aukerman has no choice but to make a deal with the Devil. (Who knew Lucifer had a Southern accent and looked suspiciously like Kevin Pollak?) It's the only way to save this week's show and to finally get his dream guest, Wet Hot American Summer: First Day of Camp star Ken Marino, on the CBB couch. Or is it?
Will the Devil take Scott's soul to Hell forever? Or can Scott figure out a way to wish his way out of this devilish predicament? Better call Saul! And if he's not available, God (or Better Call Saul star Bob Odenkirk) will do.
Check out Bob Odenkirk's holy appearance in a clip from this week's brand new Comedy Bang! Bang! below.
video player loading
.
.
.