Watch Thomas Lennon and Scott Play Doctor on Comedy Bang! Bang!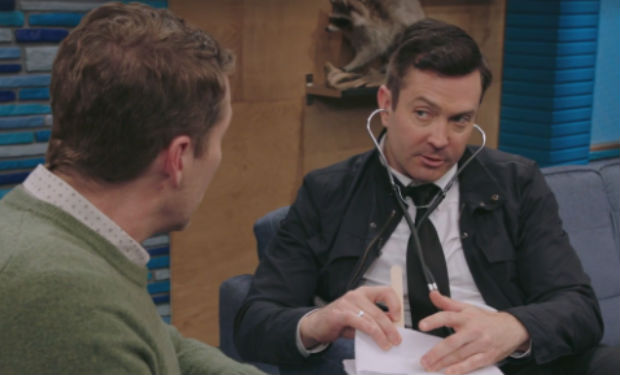 Posted by Melissa Locker on
Thomas Lennon isn't a doctor, but he plays one on TV, which is good enough for Scott Aukerman to ask him for some advice on Comedy Bang! Bang!. When Thomas stops by the set, Scott explains the situation and the symptoms and with just a quick examination, Thomas has diagnosed the problem and suggesting a cure. He's just that good.
That's right, when The Odd Couple and Reno 911 star Thomas Lennon isn't busy climbing his way to the top of Hollywood's A-list or otherwise occupied dishing gossip on Hollywood's B-list, he is busy playing doctor—script doctor, you weirdos. What were you thinking?
Watch a clip from last night's episode, and stream it now on IFC.com.
video player loading
.
.
.
Comedy Bang! Bang! airs on IFC on Thursdays at 10:30p