Will Randall Park Be the Champ of Comedy Bang! Bang!'s 'Title That Tune'?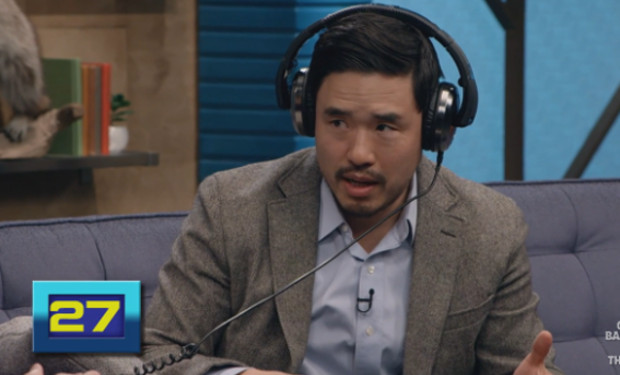 Posted by Melissa Locker on
Randall Park may go down in history as the greatest player of "Title That Tune" to ever compete on Comedy Bang! Bang!. When Scott gives the Fresh Off the Boat star and World's Greatest Re-actor the task of naming each song he hears in just 30 seconds—in a completely approved use of music licensing, of course (move along, ASCAP)— Park absolutely nails it. Or else he's an even better actor than we previously thought.
When you watch the clip below it's important to remember that's there no game show like a Comedy Bang! Bang! game show. Be sure to catch all the action tonight at 10:30P after an all-new episode of Documentary Now!
video player loading
.
.
.