Ken Marino Proved He's a Master of Heartwarming Pep Talks on Last Night's Comedy Bang! Bang!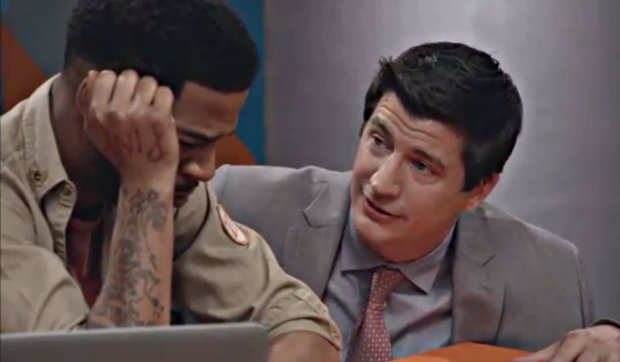 Posted by Melissa Locker on
Comedy Bang! Bang! really does have the nicest guests, and last night's appearance by Ken Marino was no exception.
When Kid Cudi got down on himself for a simple screw-up, Marino sprung into action to talk him through it, even though his contract only requires him to sit on the couch and talk to Scott about Wet Hot American Summer: First Day of Camp, what it's like to guest star on Maron, details about Jennifer Aniston's and Justin Theroux's wedding, etc. Even though he was under no obligation, Ken went above-and-beyond to cheer up Cudi with the ultimate pep talk. We can all agree that Ken is just a really stand up guy.
Check out what you missed (or just gotta see again) below.
video player loading
.
.
.