Upcoming Comedy Bang! Bang! Guests and Their Llama Look-Alikes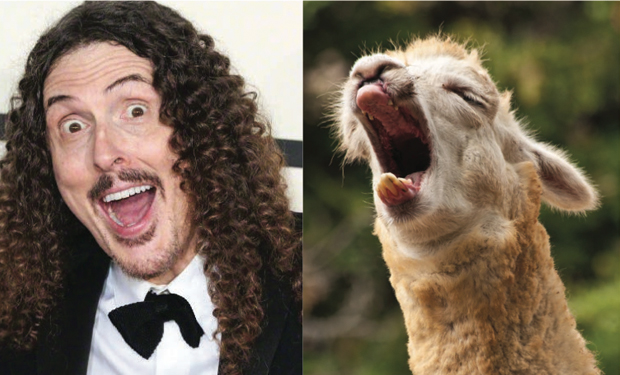 Posted by FIX Staff on
Leave the drama for your mama and turn to Comedy Bang! Bang!… for some llamas? Tune in to IFC on THURSDAY, JULY 9 at 10:30PM ET/PT as host Scott Aukerman welcomes his new co-star Kid Cudi to the COMEDY BANG! BANG! range (err…stage). In the meantime, check out nine of the up- coming guest stars and their amazing llama look-alikes. Be sure to see what their recent credits include!
Michael Cera (Episode 421)

Scott Pilgrim vs. The Llama
---
James Marsden (Episode 422)

The Llama Train
---
Brie Larson (Episode 423)

Short Llama 12
---
Carly Rae Jepsen (Episode 424)

Call Me Llama
---
Thomas Lennon (Episode 426)

Llama at the Museum
---
Ken Marino (Episode 427)

Wet Hot Llama Summer: First Day of Camp
---
Randall Park (Episode 428)

Fresh Off the Llama
---
A$AP Rocky (Episode 429)

Llama Problems
---
"Weird Al" Yankovic (Episode 430)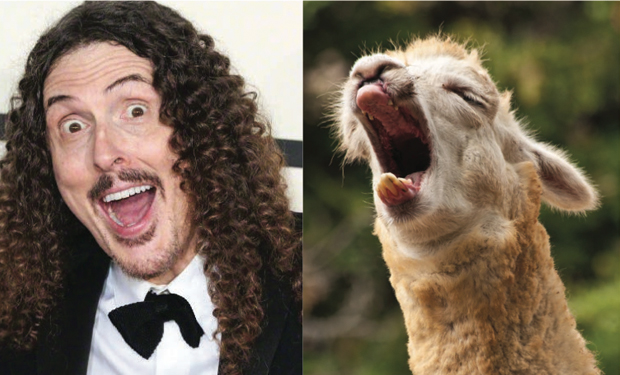 Weird Al actually sings a song called "The Llama Song." We can't make this up.