Scott Aukerman and Comedy Bang! Bang! Staffers Are Writing This Year's Emmys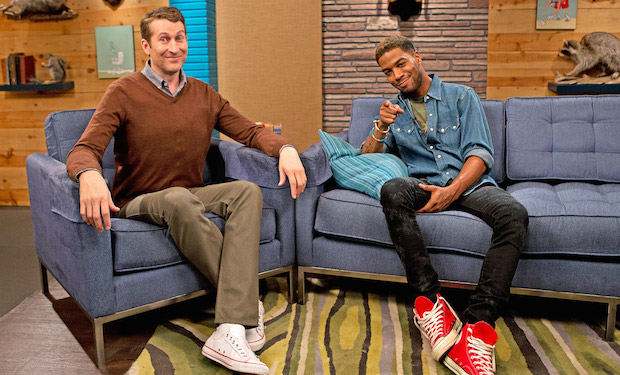 Posted by Mike Schuster on
Scott Aukerman and the ragtag bunch who make IFC's Comedy Bang! Bang! possible have had a pretty momentous year: new season, new co-star, and super-sized 20-episode order for Season Five. And on top of all of that, Aukerman and his writers have been enlisted to provide jokes, japes, and jabs for the next Primetime Emmy Awards hosted by repeat Bang! Bang! visitor Andy Samberg. In an interview with KPCC radio, the host revealed plans for him and his team to write material for the ceremony:
Andy Samberg is hosting the Emmys this year, and I've known Andy for a while, ever since I was his head writer on the MTV Movie Awards. He's a huge fan of Comedy Bang! Bang! so he approached me and my head writer, Neil Campbell. I said, "If you can take our entire writing staff, we can do it." He's such a big fan of the show that he said yes. So we're all going to be writing the Emmys this year, which is crazy.
Fingers crossed for the most surreal, whacked out ceremony ever when it's beamed out live to millions on Sunday, September 20.