James Marsden Cheats on a Bunny on This Week's Comedy Bang! Bang!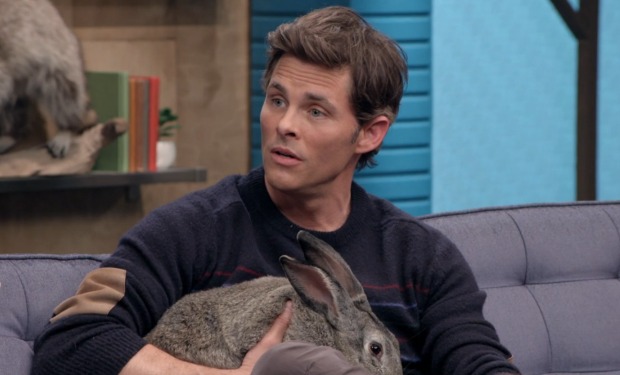 Posted by Melissa Locker on
James Marsden cheated on his bunny and even though he knows it was the right choice for him, he wants her forgiveness before moving on. Just kidding! It's not real life, it's art. Marsden is an actor and when he stops by Comedy Bang! Bang!, Scott Aukerman gives him a scenario so he can show off his incredible acting chops seen in films like Enchanted, X-Men, and, of course, Hop where he honed his acting skills on a CGI rabbit.
Watch now and then tune in on Thursday when Scott pulls an entirely different rabbit out of his hat to save the realm of a magical wizard:
video player loading
.
.
.
Comedy Bang! Bang! airs on IFC on Thursdays at 10:30p