Michael Cera Has the Worst Business Cards Ever on Comedy Bang! Bang!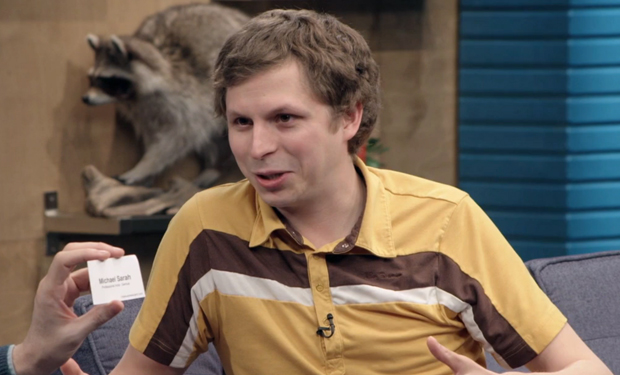 Posted by Melissa Locker on
Michael Sarah …er, Michael Cera has some brand new business cards and he is eager to share one with Scott on tonight's episode of Comedy Bang! Bang! (as long as he can have it back when Scott's done looking at it). Michael knows that to get ahead in the tough world of show business you have to stand out and his business cards are definitely unforgettable.
video player loading
.
.
.
Kid Cudi brought everyone presents to thank them for welcoming him as the show's new co-host. Since he brought the couch some delicious sounding stuffing, he had to bring something extra special for Scott—and it's downright Titanic.
video player loading
.
.
.
Comedy Bang! Bang! returns to IFC on Thursday, July 9th at 10:30p