Carly Rae Jepsen Debuts a New Song on Comedy Bang! Bang!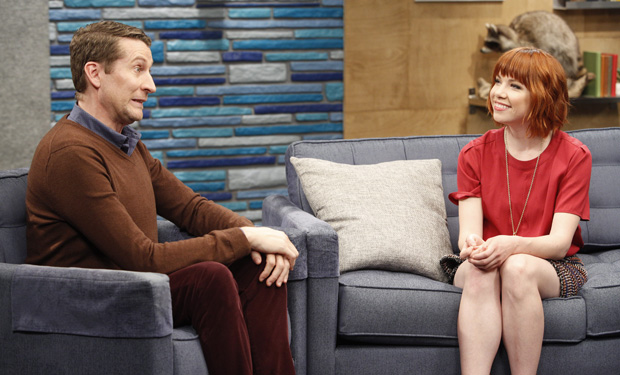 Posted by Melissa Locker on
When Carly Rae Jepsen released her mega-hit "I Really Really Like You" people across the world started dancing in the streets right along side Tom Hanks, because everyone has someone that they really, really like.
When the pop star stops by Comedy Bang! Bang! this week she is going to debut a brand-new song that everyone can relate to. It's a catchy little earworm that will undoubtedly head straight up the pop charts as everyone sings it to everyone they meet on the bus or in a McDonald's parking lot or in public restrooms.
Get a sneak peek now in this new clip from Comedy Bang! Bang!:
video player loading
.
.
.
Comedy Bang! Bang! airs on IFC on Thursdays at 10:30p