Reggie Has A Question for Judd Apatow in This Week's CBB Clip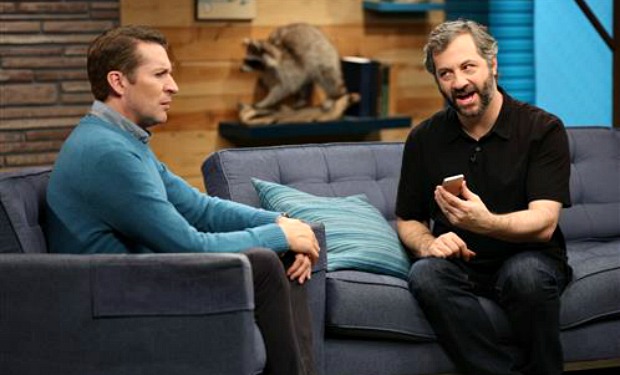 Posted by Melissa Locker on
Normally Scott Aukerman handles all the question asking on Comedy Bang! Bang!, but when Judd Apatow stops by the show, Reggie Watts has a very important—and somewhat shocking—question for the director.
But that's not the only shocking moment in this clip from tomorrow night's episode. Not being particularly prone to hyperbole, there's an enormous twist that will leave you questioning everything you've watched, seen, and loved over the last four seasons of Comedy Bang! Bang!. Plus, Apatow gives a three word preview of his forthcoming film!
video player loading
.
.
.
Want the latest news from Comedy Bang! Bang!? Like them on Facebook and follow them on Twitter@comedybangbang and use the hashtag #cbbtv.
Comedy Bang! Bang! airs on IFC on Thursdays at 10:30p