10 Ways Judd Apatow Made Nerds Cool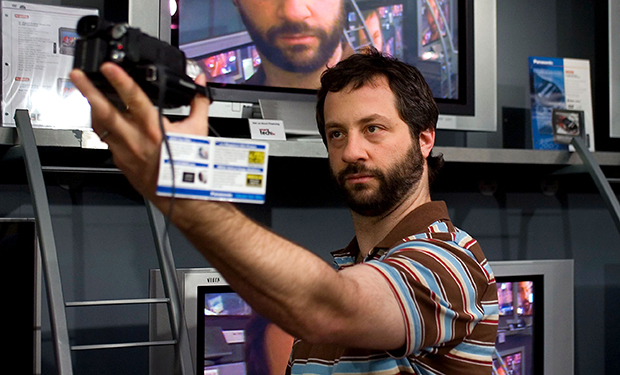 Posted by IFC on
By Leslie Schapira
For years, nerds have gotten a bad rap. From Urkel to Screech, the ultra-awkward, rather homely characters we've seen on film and TV have been deemed untouchables in our social caste system. But all that changed when Judd Apatow came into the picture and turned our ideas of so-called losers into heroes. Since Judd is bringing his nerd cred to this week's Comedy Bang! Bang!, we thought we'd take a look at some of the strides the Trainwreck director has made for nerd kind.
10. He helped introduce the world to Freaks and Geeks
Judd Apatow and Paul Feig's high school dramedy wasn't exactly queen bee when it aired in 1999, only surviving 18 episodes. But like many freaks and geeks that we knew — ahem — or were in high school, this low-rated series blossomed into a beautiful cult following and launched its young cast (which included the likes of James Franco, Seth Rogen, and Jason Segel) to fame.
---
9. He made a 40-year-old virgin lovable.
Before Apatow's hit 2005 movie, the idea of a 40-year-old with his "V card" still intact would've been an automatic turn off to any girl who didn't have a priest-fetish. But Apatow's endearing character, perfectly portrayed by Steve Carell, gave us a soft spot for the guy who thought that breasts felt like sand. See kids? It's okay to wait.
---
8. He proved that nerds could be "Superbad."
Only in Apatow-land do guys like Jonah Hill, Christopher Mintz-Plasse and Michael Cera get to live out the crazy, borderline criminal night that every video-gamer who lives with his mom fantasizes about. The Apatow-produced Superbad is practically porn for geeks.
---
7. He helped make TV safe for different viewpoints and body types.
While TV starlets in the '90s were out to out-starve each other, Apatow chose to go a different direction with Girls, the hit Lena Dunham created series that Apatow coproduces.  For all you trendsetters out there: bulimia is out, imperfection is in.
---
6. He lets the geek get the hot girl.
Apatow's Knocked Up might have been the ultimate score for awkward, hairy potheads everywhere. Nothing gives a nerd hope like seeing a jobless pothead like Seth Rogan impregnate a hot babe like Katherine Heigl.
---
5. He glorifies the inappropriate.
A female-driven wedding comedy should theoretically be a cue for a guy to head for the door. But Bridesmaids, which Apatow produced, was a box office hit with men and women thanks to its laugh-out-loud comedic moments and smart outlook on modern relationships. Come for the vomiting, stay for the heartfelt and hilarious performances.
---
4. He makes it okay to get old.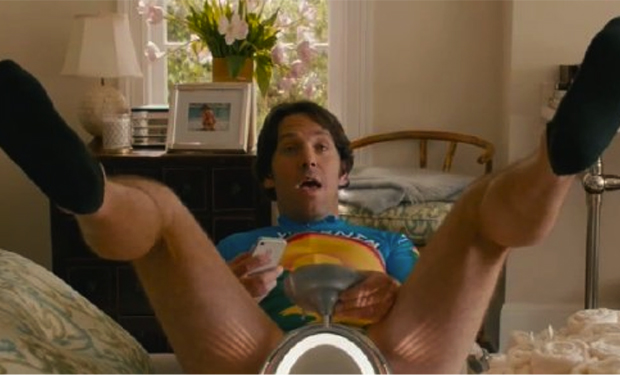 Nothing used to say "uncool" like being middle-aged. But This Is 40 makes the thought of being over the hill a bit more acceptable — or at least, a tad less frightening. If Paul Rudd can get old, so can we.
---
3. He gives nerds cool best friends.
Nothing gives a geek street cred like having an open friendship with a rock star. Get Him to the Greek, another comedy with the Apatow brand, gives cool guys everywhere the thumbs up to buddy up with the Jonah Hills of the world.
---
2. He made being super annoying, like, totally acceptable.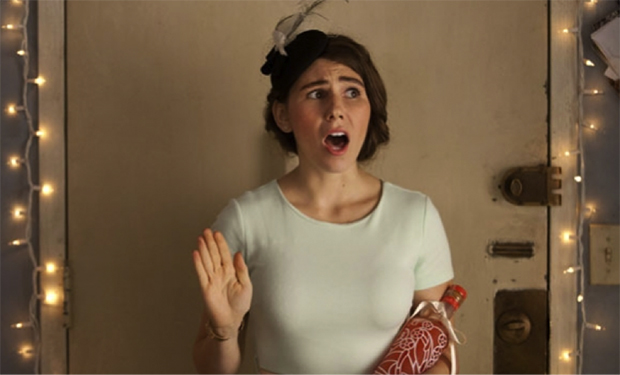 Who knew that an "Ohmigod"-uttering, Juicy Couture-wearing Jewish American Princess would be accepted amongst Brooklyn's coolest hipsters. But Shoshanna Shapiro from Girls has proven to be one of TV's most confident and ballsy characters. Like, seriously. Meanwhile, Superbad's McLovin and the geeks from Freaks and Geeks are now beloved comedy icons. A far cry from the days when Urkel annoyed Carl with lines like "Got any cheeeese??"
---
1. He's a nerd himself
Apatow once described his younger self as under-appreciated, invisible and weird. But this one time underdog is ultimate example of how nerds can rule the world.