Kid Cudi's Style Invades the Set of Comedy Bang! Bang!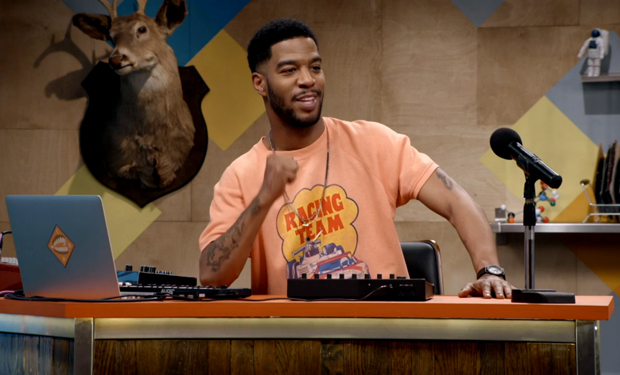 Posted by Melissa Locker on
A brand-new season of Comedy Bang! Bang! is kicking off on IFC on Thursday, July 9. Fans will notice that the show has made some big changes while it was on hiatus, but don't worry there are plenty of familiar sights to make you feel right at home on the show.
There's a new desk on set that will be filled by the new co-star Kid Cudi, but there's still the same comfy couch. While some of the usual faces are gone (so long, Reggie!) long-time fans will recognize the lovingly taxidermied animals and, of course, the same old host, Scott Aukerman, who is back for a whole new season filled with old friends and new adventures.
video player loading
.
.
.
Comedy Bang! Bang! returns to IFC on Thursday, July 9th at 10:30p