Thomas Middleditch Reveals His Day Job in This Comedy Bang! Bang! Clip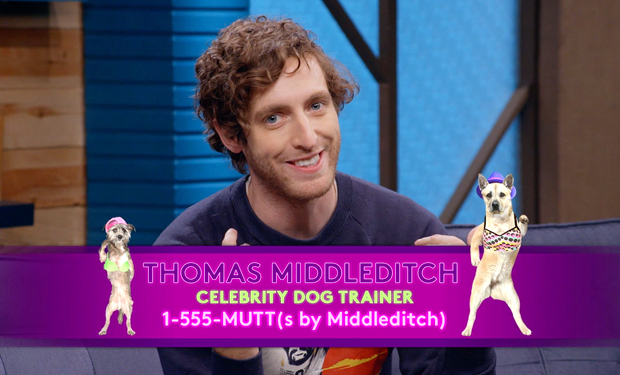 Posted by Melissa Locker on
If you read enough celebrity gossip magazines, you'll soon realize that the stars are just like us. They drink water to survive, they eat actual food (raw, gluten-free, organic food, but still food), and they ignore their parents' phone calls, just like us. They even have hobbies to help fill the hours they are not on set or getting facials made from the dust of ground-up Apple Watches.
On this week's Comedy Bang! Bang!, Thomas Middleditch brings some of his furry friends to the set to show off his incredible talents as a dog trainer. While we love Silicon Valley, let's hope he gives up his day job.
video player loading
.
.
.