Skylar Astin Is Pitch Perfect on This Week's Comedy Bang! Bang!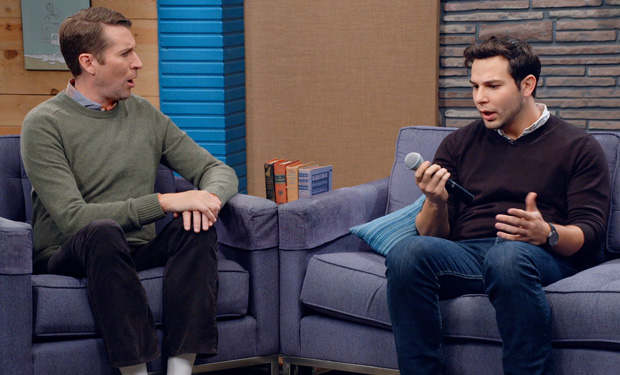 Posted by Melissa Locker on
How old is Skylar Astin? Does his unlined face haunt your dreams? Do you stay up all night wracking your brain, fruitlessly Googling, and digging through the annals of Wikipedia and IMDB desperate to unearth the answer to the biggest question of our time? You're not alone. On this week's Comedy Bang! Bang!, the answer is revealed and the world will finally know the exact age of Skylar Astin.
Plus, Scott is in danger of losing his job if he can't pass his big test. His only recourse is to hire a tutor for help, but will he be able to study while Easy Listening DJ Forsythia reads dedications from her listeners? The only way to find out is to tune in to this week's episode with guest stars Lennon Parham, Emily Maya Mills, Rachel Quaintance, David Alan Grier, Hayley Marie Norman, Myq Kaplan, Marc Evan Jackson and Rich Sommer.

video player loading
.
.
.