Skylar Astin Doesn't Want to Sing Unless It's Totally Organic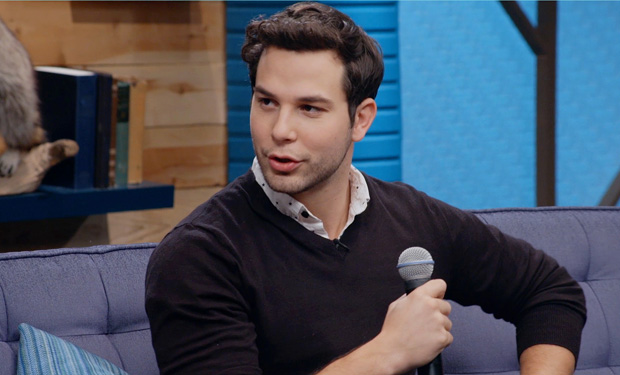 Posted by Melissa Locker on
Skylar Astin has a reputation. He can sing and Hollywood knows it, so lately whenever film, television, or stage producers come calling for the Pitch Perfect star, they want him to sing, even when singing doesn't actually have anything to do with the job.
In response, Skylar has developed a brand new, hard and fast rule: No singing, unless it's organic to the part. He doesn't want to sing something shoe-horned into the role. Does Khaleesi sing in Game of Thrones? No. Does Joe Pesci sing in Goodfellas? Absolutely not. So when Skylar comes to Comedy Bang! Bang! this Friday, he will not be singing. Unless, you know, it's organic.
video player loading
.
.
.