Reggie Watts and Paul F. Tompkins Share Drinks and Laughs on Speakeasy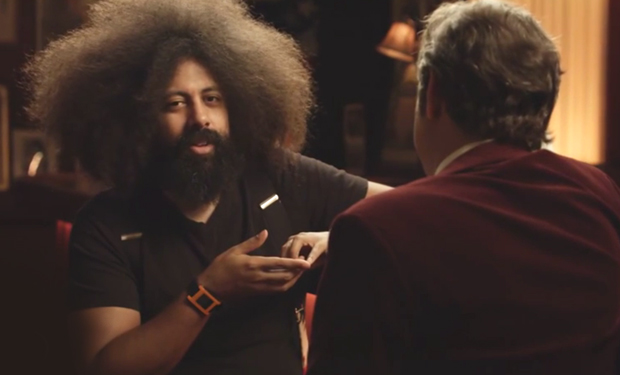 Posted by Melissa Locker on
It's always nice to see two of your favorite things together in an entirely new setting. Like peanut butter and chocolate in a Hershey's Kiss, instead of in the traditional Reese's. So different yet still so good. Similarly, when Reggie Watts and Paul F. Tompkins, a.k.a. our two favorite 43rd Degree Masons, got together in a bar, instead of the traditional meeting place of the Comedy Bang! Bang! set, we had to watch.
On a new installment of Tompkin's Speakeasy web series, the two old co-workers drink a mystery concoction while Tompkins grills Reggie on his life as a touring musician, the longest job he's ever had, and the importance of a dinner meeting.
Want the latest news from Comedy Bang! Bang!? Like them on Facebook and follow them on Twitter@comedybangbang and use the hashtag #cbbtv.
Comedy Bang! Bang! airs on IFC on Thursdays at 10:30p