10 Most Awkward High School Reunions in Movies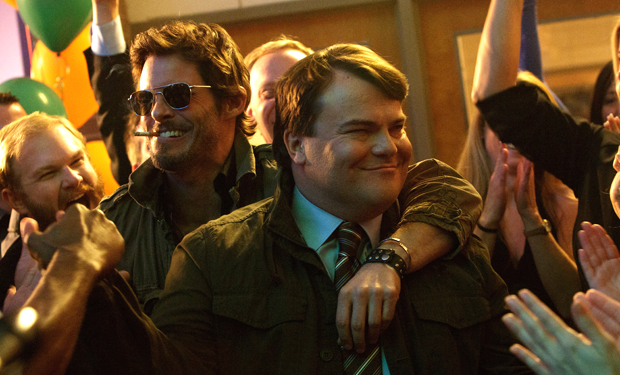 Posted by K Thor Jensen on
Jack Black's new flick The D Train tells the tale of a schlub trying to get the most popular dude from his graduating class to come to his 20th reunion. To get you ready for the film and Jack's appearance on Comedy Bang! Bang!, we thought we'd take a look at other wild big screen high school reunions and how they went down.
video player loading
.
.
.
---
10. Romy & Michele's High School Reunion
If you haven't seen your classmates in ten years, making up a fake life story can be tempting, but it always ends in tragedy.
---
9. Slaughter High
Unfortunately, some filmmakers take the high school reunion and use it to host a bloodbath, as in this 1986 slashfest.
---
8. Off The Black
A dissolute, alcoholic umpire convinces a former baseball player seeking revenge to pose as his son for his 40th reunion in this oddball drama.
---
7. American Reunion
A thirteen-year reunion isn't very common, but the hijinks that ensue in the fourth American Pie film are pretty wacky.
---
6. Zack & Miri Make A Porno
Meeting a classmate turned gay porn star at their high school reunion kickstarts Zack and Miri's smutty plans.