Joel McHale Is Mr. Showbiz This Week on Comedy Bang! Bang!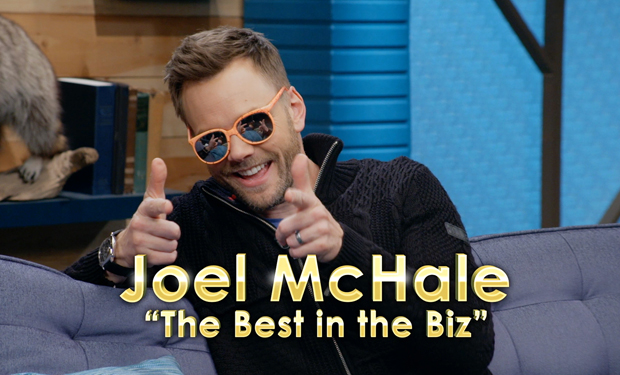 Posted by Melissa Locker on
If you've watched Joel McHale on The Soup and Community, you may think you know a lot about him. But do you know about his unusual birth? This week he opens up about it on the set of Comedy Bang! Bang!. Plus, Scott gets the scoop on a Hollywood actor's recent firing. While Scott is busy hosting this week's guests, the show is being run by his new machine, the Comedy Touch Touch 1000. Will a warning from the future be enough to help Scott save the show, or will machines take over forever?
Guest stars include James Adomian, Val Chmerkovaldy, Reza Farahan, Brooke Williamson, Ozzy Lusth, Lucy Aragon and Neil Campbell.
video player loading
.
.
.
Comedy Bang! Bang! airs on IFC on Fridays at 11p