10 Kids of Famous People Who Became Awesome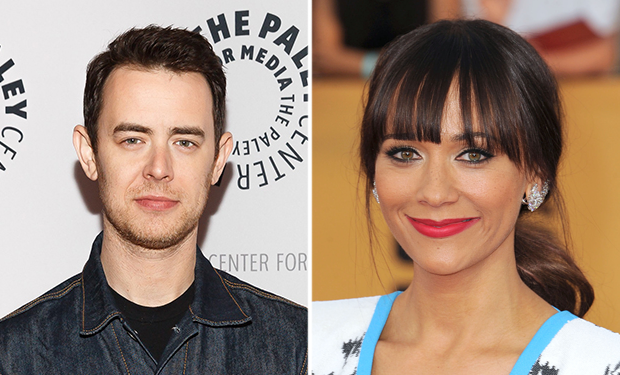 Posted by K Thor Jensen on
Let's be frank with each other: being born into wealth and fame tends to make you…Kim Kardashian. Or Jaden Smith. Well, sure, not all famous kids are like that, but most of them are. We're all about keeping it positive here, though, so let's spotlight the 10 scions of privilege that managed to grow up cool.
10. Mavis Spencer
Most kids of celebrities tend to follow their parents into the family business because it requires less effort, but actress Alfre Woodard's daughter Mavis Spencer has other passions – most notably horses. The lovely 5'11" young woman is a nationally-ranked equestrian who has medaled in multiple competitions.
---
9. Max Brooks
The author of the flabbergastingly successful World War Z books is the son of actress Anne Bancroft and legendary funnyman Mel Brooks. Despite his father's way with words, young Max struggled with dyslexia as a child. He overcame that to become a best-selling author, and his 2006 book was turned into a Brad Pitt movie. Sadly, his dad wasn't chosen to direct the parody version World War Oy!
---
8. Laila Ali
When you're the child of the greatest boxer the world has ever seen, it's only natural that you follow in his footsteps – even if you're a girl. Laila Ali started boxing at 18 and built herself into one of the sport's most dominant forces, eventually retiring with an untarnished 24-0 record.
---
7. Abby Elliott
When your dad created one of the best sitcoms ever in Get A Life and your grandfather is one of the legends of radio comedy, you've got a lot of laughs to live up to. Thankfully, former SNL castmember Abby Elliott (daughter of Chris Elliott) keeps her family tradition strong.
---
6. Evan Ross
The son of legendary singer Diana Ross won the genetic lottery, inheriting a gorgeous falsetto voice that he's put to good use. When he was growing up, he was mentored by none other than Michael Jackson (no jokes, please), and his singing style is definitely indebted to the King of Pop. Oh, and he also scored a role in the most recent Hunger Games flick, just for fun.
5. Zelda Williams
Being the daughter of one of the world's most beloved comedians is no laughing matter, but Zelda Williams handles it with poise and grace. Her father Robin named her after the princess in his favorite Nintendo game, and she's been a strong voice for the best in gamer culture as well as lending her talents to The Legend Of Korra and other projects.
---
4. Kyle Eastwood
Clint Eastwood has always been a huge jazz fan, so his son Kyle was immersed in the classics from a very young age. He started playing electric bass when he was in high school, and quickly became a musical force to be reckoned with. Since releasing his first album at the age of 20, he's toured the world and played at Carnegie Hall.
---
3. Kane Kosugi
Sho Kosugi was one of the most famous martial artists Japan ever produced, mastering ninjitsu, judo, aikido and other disciplines before transitioning into an acting career. His son Kane has carried on the family tradition in grand form. He's the only American to ever make it to the final stage on Sasuke (known as Ninja Warrior here), which is pretty crazy.
---
2. Rashida Jones
Daughter of legendary producer Quincy Jones, Rashida Jones has lit up the small screen on The Office and Parks and Rec, as well as penning the screenplay for indie comedy-drama Celeste and Jesse Forever. Throw in a comic book series from Oni Press and doing guest vocals on a Tupac tribute album and you have a famous kid who definitely doesn't suck.
---
1. Colin Hanks
The oldest of Tom Hanks' three sons, Colin Hanks got into acting without leveraging his dad's famous name. He started out on cult TV show Roswell in 1999 and since has had memorable roles on Dexter and Fargo. He's also on Comedy Bang! Bang! this Friday at 11p.