This Reggie Song (ft. Tears for Fears) Will Make You Shout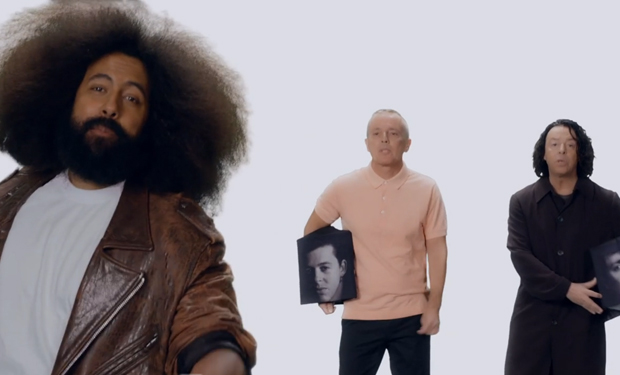 Posted by Melissa Locker on
Tears for Fears know that everybody wants to rule the world, so when Reggie Watts asked them to help sow the seeds of love and peace in his new video for "The Bomb Song," they were happy to shout, shout, let it all out.
You could almost say that, Curt Smith and Roland Orzabal were head over heels at the chance to help Reggie preach the gospel of global disarmament. And if Reggie slips up and starts thinking that maybe just one or two bombs will help keep the piece, Tears for Fears is on hand to break it down again.
It's a classic music video with an eternal message that should make all the mother's talk:
video player loading
.
.
.
Want the latest news from Comedy Bang! Bang!? Like them on Facebook and follow them on Twitter@comedybangbang and use the hashtag #cbbtv.