7 Comedians Who Started Out on Punk'D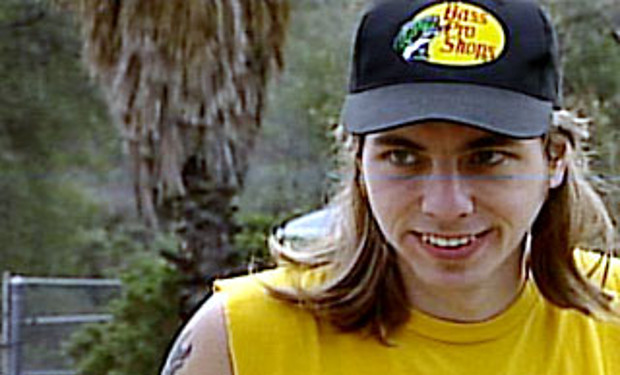 Posted by Brian Steele on
Trucker hats and Justin Timberlake's tears aren't the only things we got out of the long running MTV celebrity prank extravaganza Punk'D. A slew of successful comedians got their start convincing Beyoncé she'd ruined Christmas or informing Eliza Dushku (remember when she was a thing?) that she was going to jail.
While Ashton Kutcher has continued to punk us all with his career, his field agents have slowly become big players in Hollywood. Before you see what sort of comic mischief Dax Shepard gets into on this week's Comedy Bang! Bang!, take a look at some of Punk'D's most famous alumni.
7. Dax Shepard
Funnily enough, Dax Shepard has gone on to become a celebrity of the stature he once punk'd himself. His varied career has included everything from the cult comedy Idiocracy, to the family drama Parenthood, which recently concluded its run on NBC. He also married Veronica Mars herself, Kristen Bell, so things seem to have worked out for him so far.
---
6. Ryan Pinkston
Ryan Pinkston was one of the first breakout stars on Punk'd, where he terrorized red carpets as a children's network correspondent all too happy to insult celebrities to their faces. At just 15 years old, he was the youngest field agent in the show's history, and has gone on to a career in shows like Hannah Montana and Tower Prep.

---
5. Kaitlin Olson
She may now be known for playing "Sweet Dee" Reynolds on It's Always Sunny in Philadelphia, but Amber Tamblyn didn't find her so sweet when she was driven to tears on a 2003 Punk'D episode. Kaitlin admits that many of the celebrities were pissed when the cameras stopped rolling, no matter what it looked like on TV.
---
5. B.J. Novak
Perhaps best know for NBC's The Office, B.J. Novak has had a singular career — he's been nominated for Emmys, written children's books, and killed Nazis in Inglourious Basterds. But he got his start pretending be a driving instructor who assured Hilary Duff that hitting pedestrians was okay.
---
4. Stephen Rannazzisi
Stephen Rannazzisi spends most of him time these days on FXX's The League trying to win the Shiva Bowl, but his first job in the business was as a field agent on the early seasons of Punk'D. He told Conan that the occasional bit would implode, and never air. For instance, one failed punking nearly resulted in him being knocked out by Alex Rodriguez.
3. Ahmed Ahmed
Star of the TBS sitcom Sullivan and Son, Ahmed Ahmed gained fame on the Axis of Evil Comedy Tour in the mid-2000s. But before he tried to shake America's preconceived notions of the Middle East, he cut his teeth pretending to hit on Travis Barker's girlfriend.
---
2. Whitney Cummings
A celebrity torturing lifer, Whitney Cummings is best known these days as the cocreator of 2 Broke Girls and for her many appearances on the Comedy Central Roasts. But back in 2003, she learned how to ruin a celebrity's day at the feet of the master, one Ashton Kutcher. Her Punk'd hit list includes Chris Klein, Adam Brody and a particularly angry Vivica A. Fox.
---
1. Bill Hader
In one of his few appearances, future Saturday Night Live star Bill Hader ironically Punk'D Ashlee Simpson, who was still recovering from her lip-synching meltdown on SNL. Here, Hader convinced the young pop star that she had accidentally started a fire at an art gallery. Mr. Hader would soon graduate to another level of comedy, becoming perhaps the show's most famous alumni.