It Was a Big Bang Bang: The Best 6-Second Moments of Comedy Bang! Bang!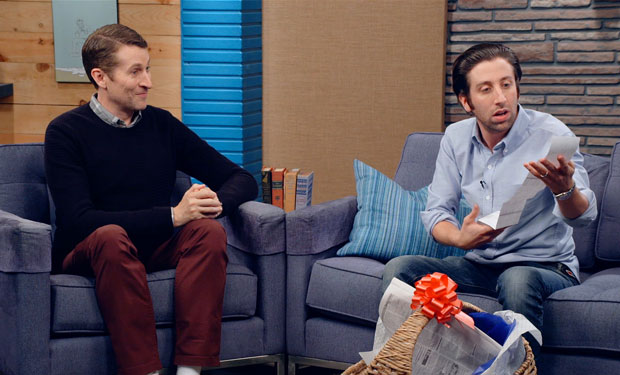 Posted by Melissa Locker on
This week Scott and Reggie were visited by The Big Bang Theory star Simon Helberg, but after they gave him the Worst Gift Basket Ever he didn't stick around for the work-out portion of the show. Luckily, he can catch up on all the best moments that he missed with these handy six-second videos.
This accomplishment is almost as exciting as his many Emmy Awards:
Scott, like Drake, also wears every single chain even when he's in the house:
We prefer to record on VHS, but to each their own:
This is how every blogger survived gym class:
Want the latest news from Comedy Bang! Bang!? Like them on Facebook and follow them on Twitter@comedybangbang and use the hashtag #cbbtv.
Comedy Bang! Bang! airs on IFC on Fridays at 11p