Comedy Bang! Bang! Passes the Mic to Kid Cudi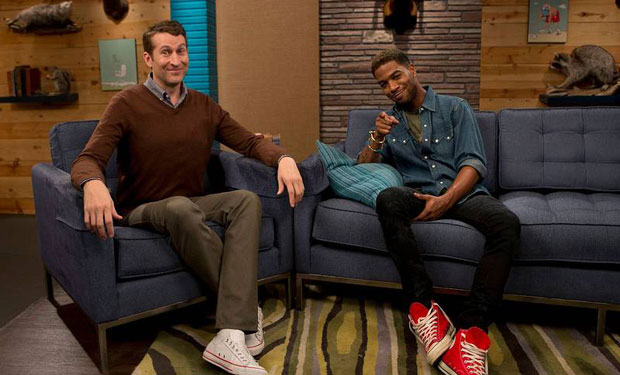 Posted by FIX Staff on
Kid Cudi (Man on the Moon III, Need for Speed,) has worked with the likes of Jay-Z, Kanye West and Mary J. Blige and he is gearing up for his biggest collaboration yet… with Scott Aukerman. No stranger to creative partnerships, Cudi will bring his unique beats and musical skills to the set of Comedy Bang! Bang! as Scott's new co-star starting Friday, July 10 at 11p on IFC.
"I can't wait to start this new chapter of Comedy Bang! Bang! with Kid Cudi," said Scott Aukerman. "When he was on the couch, I knew he had charisma and star quality, but I thought he should move slightly camera right. Plus, my wife and I have been trying to have a kid for several years, and this is the next best thing."
Current Comedy Bang! Bang! bandleader Reggie Watts will be setting sail for the Late Late Show with James Corden on March 23, but will remain in the first 20 episodes of this season until Aukerman wishes him a very fitting bon voyage on June 5. Kid Cudi will then take the reins as musical co-star a month later.
Prior to his new co-starring gig, Kid Cudi will make his first appearance on Comedy Bang! Bang! as a couch guest on February 20. He also jams with Reggie Watts in the show's companion web series Reggie Makes Music: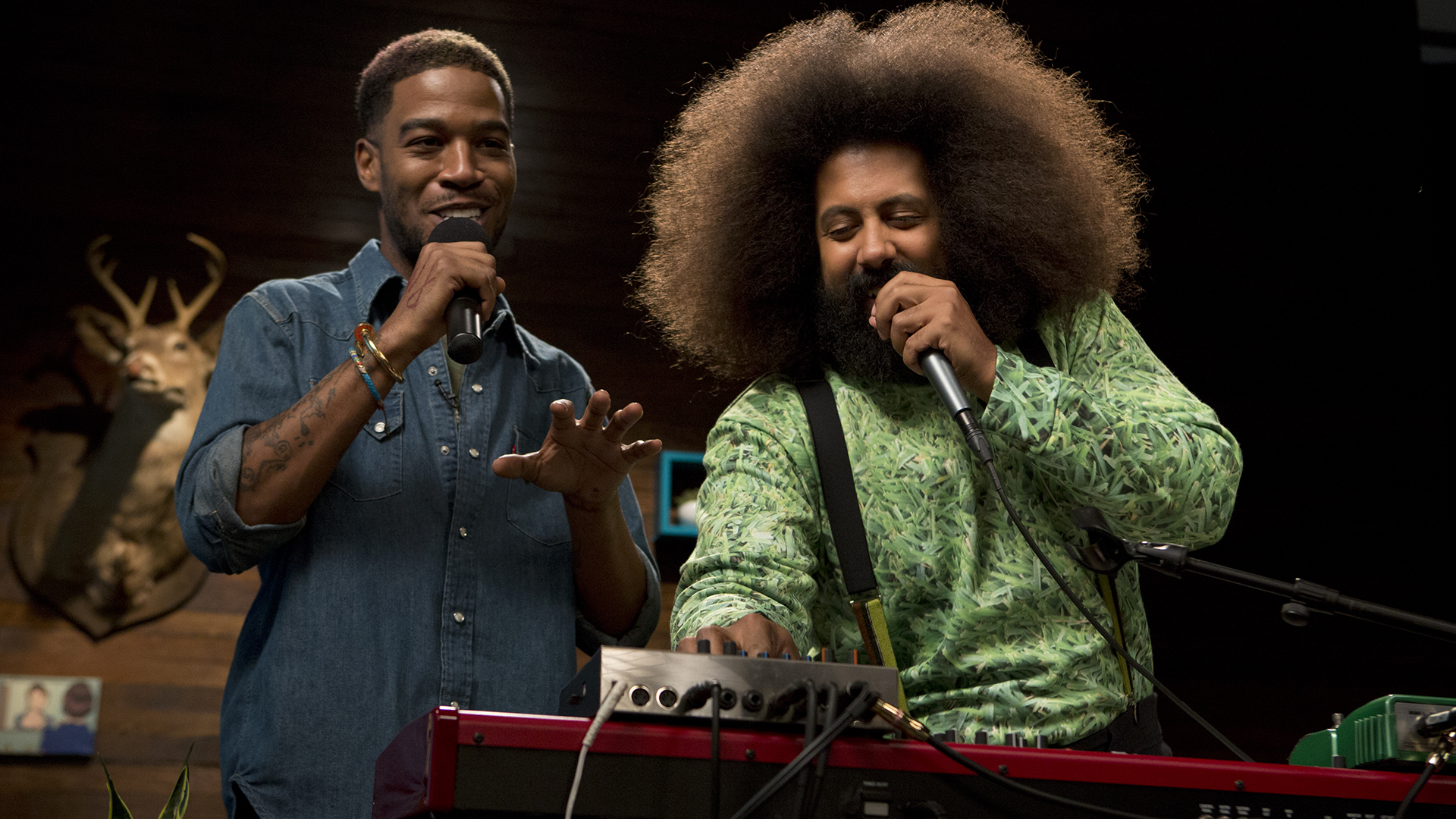 video player loading
.
.
.