Simon Helberg Gets the Worst Gift Basket Ever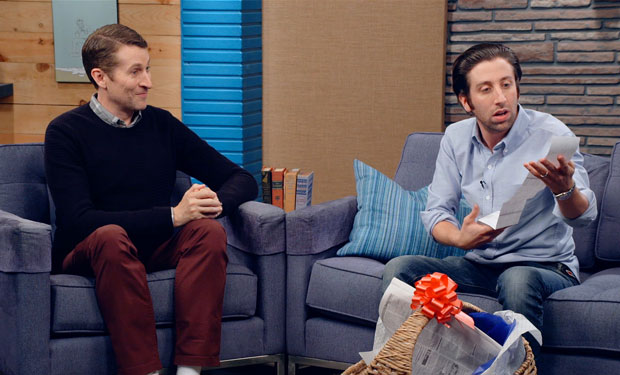 Posted by Melissa Locker on
The Big Bang Theory star Simon Helberg isn't one to complain, normally. He's an affable, easy going guy who would only raise a fuss if driven to it by, say, a really, really awful gift basket like the one he found in the Comedy Bang! Bang! dressing room. Helberg is so insulted by the trashy thank-you present that he can't help but to bring it up to Scott.
It could have been very awkward for everyone involved, but luckily it all turned out to be a big old misunderstanding.
video player loading
.
.
.
Want the latest news from Comedy Bang! Bang!? Like them on Facebook and follow them on Twitter@comedybangbang and use the hashtag #cbbtv.
Comedy Bang! Bang! airs on IFC on Fridays at 11p