5 Funny Brother Duos Making It Big in Comedy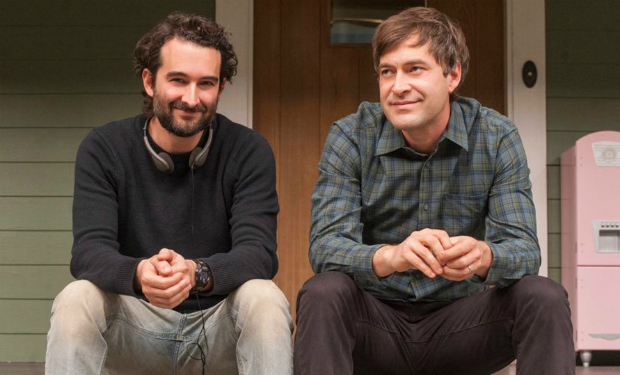 Posted by Nick Romano on
This week, Comedy Bang! Bang! is getting half a taste of the Duplass brothers, as Mark is hitting up the IFC comedy series for some fun. This is kind of a big deal as he and Jay have a brought a new original series to HBO, Togetherness, and the pair have inked a major deal with Netflix for a crap ton of cool stuff coming our way.
You can see Mark drop in to rile up Scott Aukerman this Friday night at 11p, but his upcoming appearance got us thinking: there's kind of an above average number of brotherly comedy couplings happening right now. The number itself might not seem like a lot, but any number larger than three already feels like a lot.
5. Mark and Jay Duplass
Mark might be the face of this brotherly duo — his acting career is more widely recognized by mainstream audiences, though Jay has earned raves for his role on Amazon's Transparent — but he makes magic when combined with his brother. The two have been collaborating together since the '90s. Some of their feature film work includes The Puffy Chair, Baghead and the more well-known Cyrus and Jeff, Who Lives at Home. But now the two are making four original movies just for Netflix, which is exciting for fans of this burgeoning indie double threat.

---
4. James and Dave Franco
The Francos may not have collaborated on much — one is a more, shall we say, "experimental" kind of actor and filmmaker, while the other is more into raunchy comedies — but both continue to make headlines. Franco loves teaming up with his buddies Seth Rogen and Evan Goldberg, appearing in everything from Pineapple Express to This Is the End and opposite Rogen in the highly controversial The Interview. Franco, on the other hand, has found camaraderie with a different flock that includes the likes of Zac Efron, Channing Tatum,  Jonah Hill and now Vince Vaughn (with his upcoming film Unfinished Business).

---
3. Luke and Owen Wilson
What's great about Luke and Owen is that they've found success in working together and going down their own paths. These bros have appeared together in only four films — Around the World in 80 Days, The Wendell Baker Story, Bottle Rocket and The Royal Tenenbaums. But both have tackled a variety of genres. Owen recently appeared in the Oscar-nominated Wes Anderson pic The Grand Budapest Hotel and in Paul Thomas Anderson's Inherent Vice, while Luke's most notable recent film is The Skeleton Twins with SNL vets Kristen Wiig and Bill Hader.
See Owen in the trailer for his latest comedy, She's Funny That Way, below. 
---
2. Marlon, Shawn and Keenan Wayans
Some of us — we're guessing more than a few — don't particularly care for some of the Wayans' brothers works. (Let's face it,  A Haunted House 2 should probably have stayed dead.) But you gotta hand it to them: they sure as hell know their audience. Admit it, there's at least one of their films you would consider a guilty pleasure. How about the first Scary Movie movie, which is better than all the other Scary Movie movies? Or White Chicks? Can we get a Kickstarter going to get that sequel made?
---
1. Keith and Kenny Lucas
You know these lovable goofballs from their spotlight-stealing roles as twin brothers in 22 Jump Street. (They've also turned up in the sketch series Friends of the People and scored their own animated series on Adult Swim.) In that sense, it's kind of crazy how these funny guys trying to make the cut in the New Jersey and New York comedy club circuits would become national sensations thanks to a few brief scenes. But these guys are hilarious! See for yourself in their stand-up bit from Jimmy Fallon.