Best Corporate Holiday Ever: It's the CBB Valentine's Day Vine Recap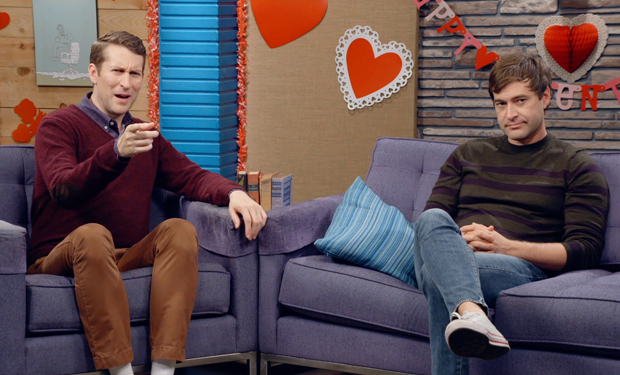 Posted by Melissa Locker on
Just in case you were too busy celebrating Valentine's Day to watch the Comedy Bang! Bang! Valentine's Day special, we rounded up some of the best six-second moments of the show, which you should watch when it re-airs (check the schedule here). And for your Forever Alone types, Jack Antonoff has a few words for you.
Tell 'em how you really feel, Reggie:
Definitely going to try this on our boss here. They'll never know where we got it!:
We'll be your Valentine, Reggie, since the squirrel is taken:
Scott and Mark Duplass beep-beeping in a tree:
Jack Antonoff knows the way to Reggie's heart:
Want the latest news from Comedy Bang! Bang!? Like them on Facebook and follow them on Twitter@comedybangbang and use the hashtag #cbbtv.
Comedy Bang! Bang! airs on IFC on Fridays at 11p