The Best 6 Seconds of Schoolboy Q and Aaron Neville on CBB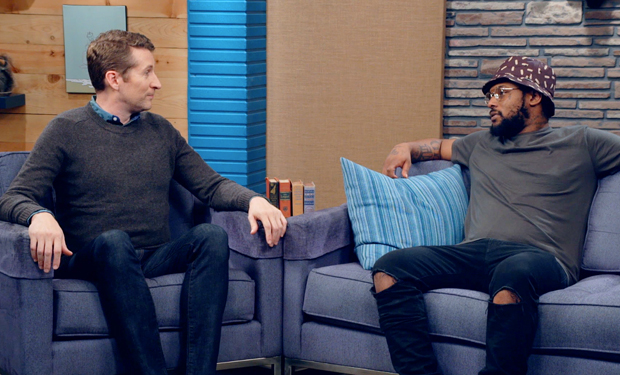 Posted by Melissa Locker on
Spend Saturday watching six-second loops of the best moments from Comedy Bang! Bang! featuring Horatio Sanz as Aaron Neville and Schoolboy Q being himself. It's better than re-playing a six-second loop of whatever embarrassing scene unfolded at the bar last night.
Before watching this Vine put your imagination cap firmly on your head. Firmly! More firmly than that:
We have absolutely no idea what Schoolboy Q is talking about:
Bernie Madoff really is evil:
Want the latest news from Comedy Bang! Bang!? Like them on Facebook and follow them on Twitter@comedybangbang and use the hashtag #cbbtv.
Comedy Bang! Bang! airs on IFC on Fridays at 11p