Find Out What Scott Aukerman and Paul F Tompkins are Like in Private in This Reddit AMA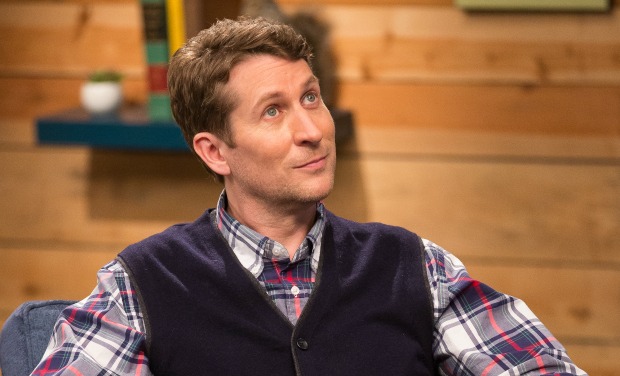 Posted by Melissa Locker on
The new season of Comedy Bang! Bang! starts Friday at 11p, but you don't have to wait until then to get your Scott Aukerman fix. Yesterday he did an AMA on Reddit and answered all your burning questions about Star Wars, U2, Reggie Watts, Paul F. Tompkins and even some questions about the show.
Here are a few of the highlights, but you should read the entire Reddit AMA, too.
Do you think every movie sequel should have the number of characters indicated in the title? Like should Shrek 2 have two Shreks in it?

This is a great rule!!! Seven wars in the stars!
Since the Star Wars films are set "a long time ago" (in a galaxy far far away), wouldn't it be reasonable to assume that Chewbacca was now dead, regardless of the non-canonical nature of the novels?

Yes, but how long do Wookies live?
Now that Comedy Bang! Bang! is about to enter it's fourth season, when can we expect the U Talkin' U2 To Me? TV show?

Someone at HBO told me they were a UTU2TM fan, so I told Adam we should do a TV show there. He said it would be like "Tell Me You Love Me," but with more f***ing.
Have you and PFT always been this funny when you're together?! Or has it just been the years of practice? He's the most frequent guest on the podcast, but your back and forth never fails to be fantastic even the hundredth time around. Together you could conquer the world.

I think we are "on" on the show. It can be exhausting to be like that 100 percent of the time. We usually take it down a notch or two in private.
Do you ever get offended when PFT's characters tell you to shut up?

Haha, yes EVERY TIME!
What aspect of your current life would impress an 8-year-old Scott Aukerman the most?

Having sex with girls, I think?
How did you get connected with Reggie? I can't imagine the show without him. He's like… a fluffy angel. (But you'll be ok)

Reggie and I hung out a bit at various comedy festivals. Then he did the podcast a few times, and did both theme songs. So when we were thinking of what to do, music-wise, for the show, he seemed a natural fit!
How do you think Mad Men will end?

Old don draper in 2015, looking at an iPhone, tipping his shades down – "I could get used to this."
Read the entire Reddit AMA—it's worth it!
Want the latest news from Comedy Bang! Bang!? Like them on Facebook and follow them on Twitter@comedybangbang and use the hashtag #cbbtv.
Comedy Bang! Bang! airs on IFC on Fridays at 11p