Watch Scott Aukerman, Sarah Silverman and Steve Agee Get Weird on @midnight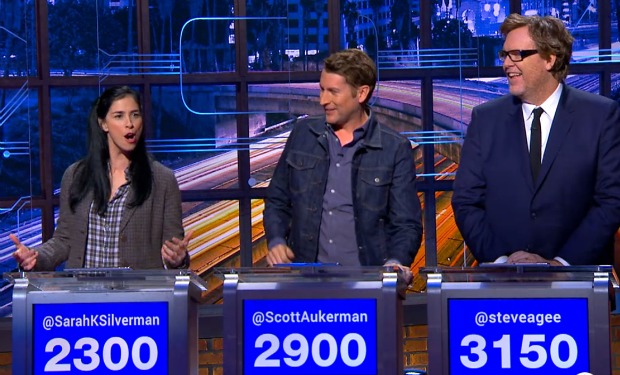 Posted by Melissa Locker on
Scott Aukerman played a few rounds of @midnight last night and we have the videos to prove it. Chris Hardwick tasked Scott and his competitors Sarah Silverman and Steve Agee with making up super ridiculous listicle headlines.
Then it was time for a round of Rapid Refresh where the contestants were forced to name that audio file and Scott threw some serious shade at Friends:
Weird indie games seem even weirder when the contestants get involved:
Want the latest news from Comedy Bang! Bang!? Like them on Facebook and follow them on Twitter@comedybangbang and use the hashtag #cbbtv.
Comedy Bang! Bang! airs on IFC on Fridays at 11p