Maya Rudolph Has a Great Time Saving Tip for the Stars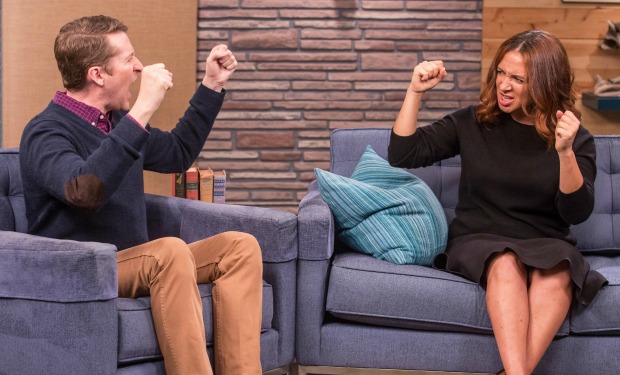 Posted by Melissa Locker on
Maya Rudolph doesn't have time to wait around for Scott's questions on this week's Comedy Bang! Bang!.
Because she's a professional, Maya knows exactly what needs to get done during a press stop and has a great idea for speeding up the entire process: Pre-tape all of her potential reactions and let the crack team of CBB editors add them in post-production. It may seem strange to civilians, but to get a head in Hollywood and become a successful star of television and film, you don't stick around the press circuit any longer than necessary:
video player loading
.
.
.
Want the latest news from Comedy Bang! Bang!? Like them on Facebook and follow them on Twitter@comedybangbang and use the hashtag #cbbtv.
Comedy Bang! Bang! airs on IFC on Fridays at 11p