Relive Last Night's Best CBB Moments in 6-Second Increments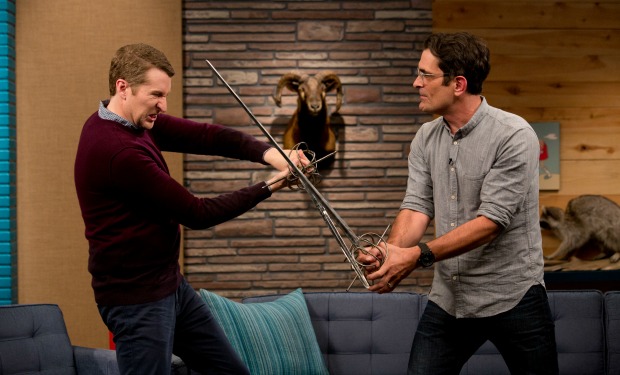 Posted by Melissa Locker on
Comedy Bang! Bang! is back, bangers! It's a scientifically-proven fact that there is no better way to re-capture the magic of watching Fabrice Fabrice (Nick Kroll) make Scott Aukerman and Modern Family's Ty Burrell increasingly uncomfortable by watching it in six-second loops over and over again. We broke down his visit, Vine-style and stuck them here for you to incorporate into your Fabrice Fabrice shrine. (Do not tell us if you don't have one.)
The man working the beep button filed for workman's comp immediately after helping to make this Vine PG instead of X-rated:
---
Help us commemorate the life and sacrifice of Elmo by watching this Vine over and over and over again:
---
We suddenly find ourselves really really attracted to Fabrice Fabrice:
---
Don't let his "ugh" fool you, Fabrice Fabrice is always thrilled to be the center of attention:
Want the latest news from Comedy Bang! Bang!? Like them on Facebook and follow them on Twitter@comedybangbang and use the hashtag #cbbtv.
Comedy Bang! Bang! airs on IFC on Fridays at 11p